L1s Can't Stop, Won't Stop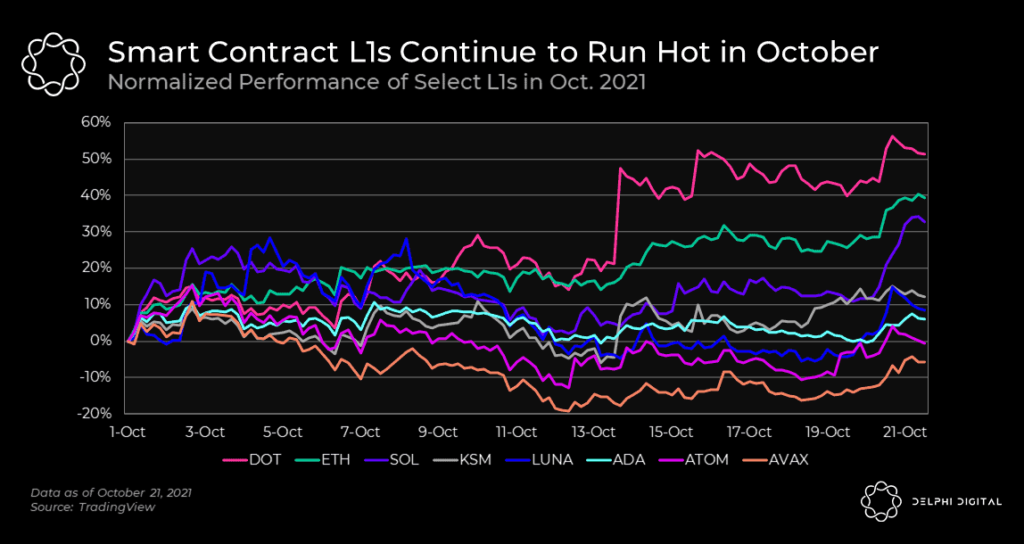 BTC is and has been leading the market for a few weeks now. When BTC momentum slows down, L1 tokens often perform better than any category. L1s have been the best performing tokens since the June bottom — and quite frankly, they boast the highest YTD returns too.
Since the start of October, L1 tokens in general have been struggling to keep up with BTC's strength. The outlier here is DOT, on the back of Polkadot's announcement that Parachains are finally coming to mainnet in mid-November.
Most L1 tokens (especially SOL) experienced a strong catch-up move today. AVAX, on the other hand, is struggling to keep up with the rest. However, this could end up being a lucrative opportunity as AVAX is a top performer in the second half of 2022 thus far.