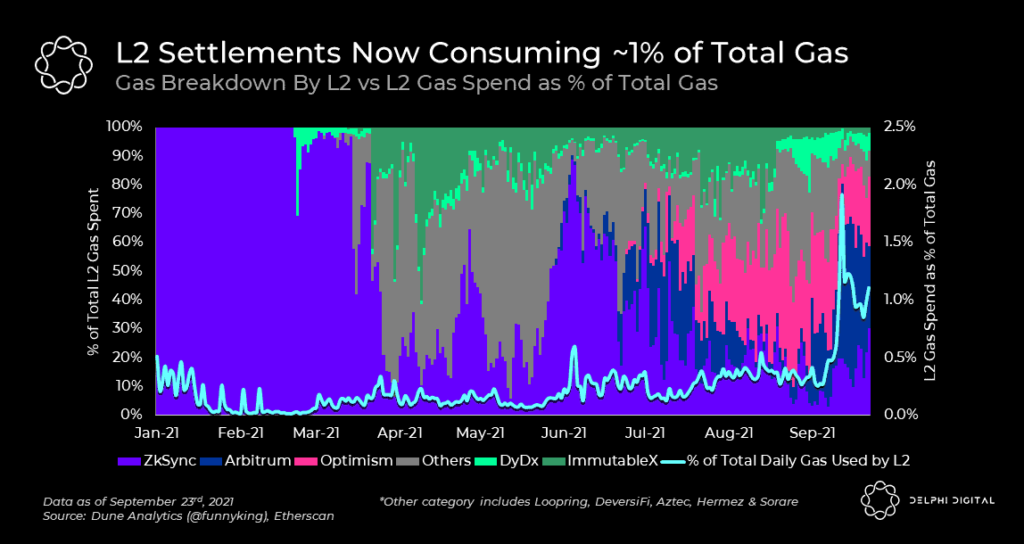 L2s have continued to gain steam, with them now comprising ~1% of total daily gas spend on Ethereum.
Relative to the beginning of the summer, Arbitrum and Optimism have seen their share of total L2 gas consumption surge. When combined, both now account for ~50% of the total. Importantly, we should note, that this isn't necessarily an indicator of greater success.
An optimal L2 should offer high throughput off-chain and an efficient / small footprint on-chain. For example, dYdX has undergone incredible growth recently in terms of trading activity yet still only accounts for ~6% of total L2 gas consumption. This is due to the fact that Starkware's proofs benefit from economies of scale, becoming more gas efficient as they batch more transactions.