Less Deployments on Ethereum?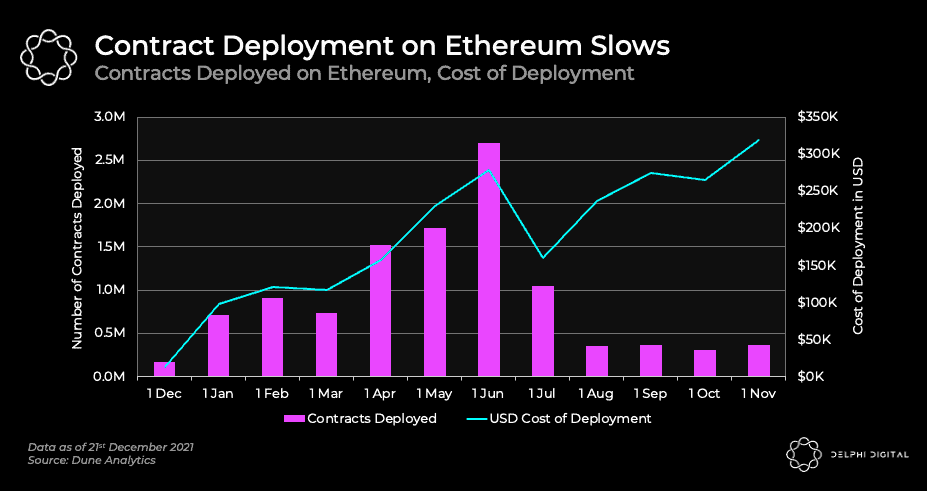 Smart contracts deployed on Ethereum took a hit in Jun. 2021, and while there are still over 250K contracts deployed each month, this number is far from where it was in H1 2021.
The rising costs of deploying contracts has likely played a key role in pushing developers to alternatives networks. Whether this can eventually pick up on Ethereum-centric L2s remains to be seen.