Leverage Wiped Out Despite Open Interest ATHs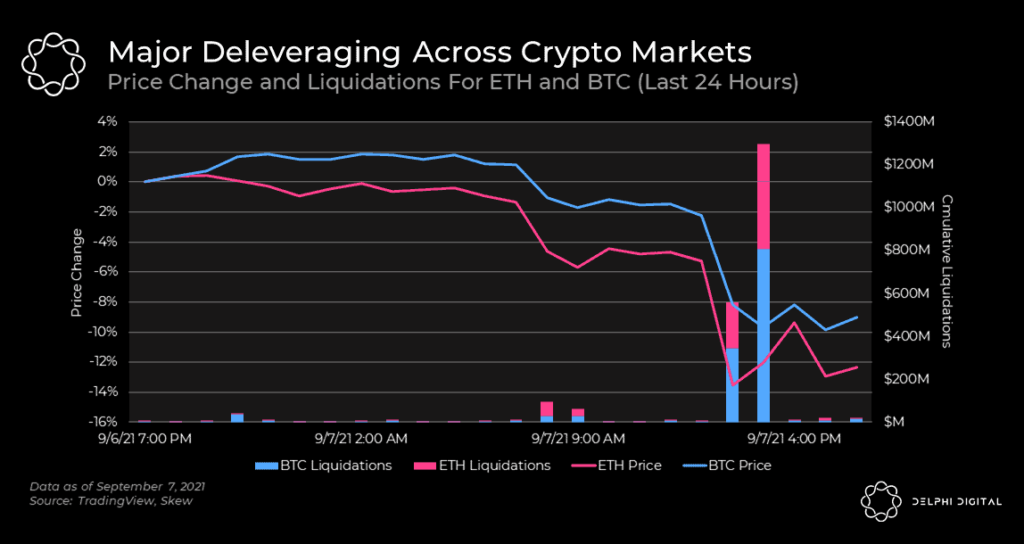 However, in the last few hours we've seen carnage. Over $2.1B of liquidations were reported by exchanges per Skew Analytics, and the real number is likely higher. BTC and ETH price decreased by a double digit percentage over the last 24 hours.
Given the steep rise in open interest over the last week, these liquidations gives the market a meaningful leverage reset.