Lido TVL Grows as LUNA Price Appreciates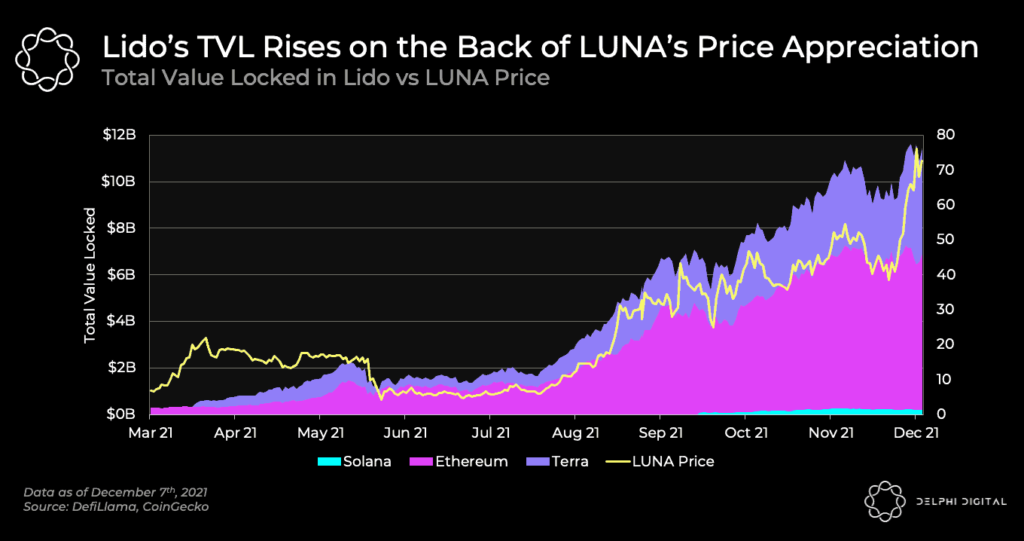 Another beneficiary of a higher LUNA price is liquid staking protocol Lido, whose bLUNA derivative tokens are used as collateral assets on Anchor.
TVL on the Terra network has increased meaningfully since the 27th of November, around the same time the LUNA price took off. Over the same period, the number of bLUNA Lido had decreased slightly by ~0.3% while TVL was up 24%. Lido currently has ~67.9m of LUNA staked as liquid staking derivatives which represents ~17.6% of all circulating LUNA supply.
Separately, Lido has also recently integrated with MakerDAO, allowing Lido's wstETH token to be used as collateral to mint DAI on Maker Protocol.