Lido's Continuing Dominance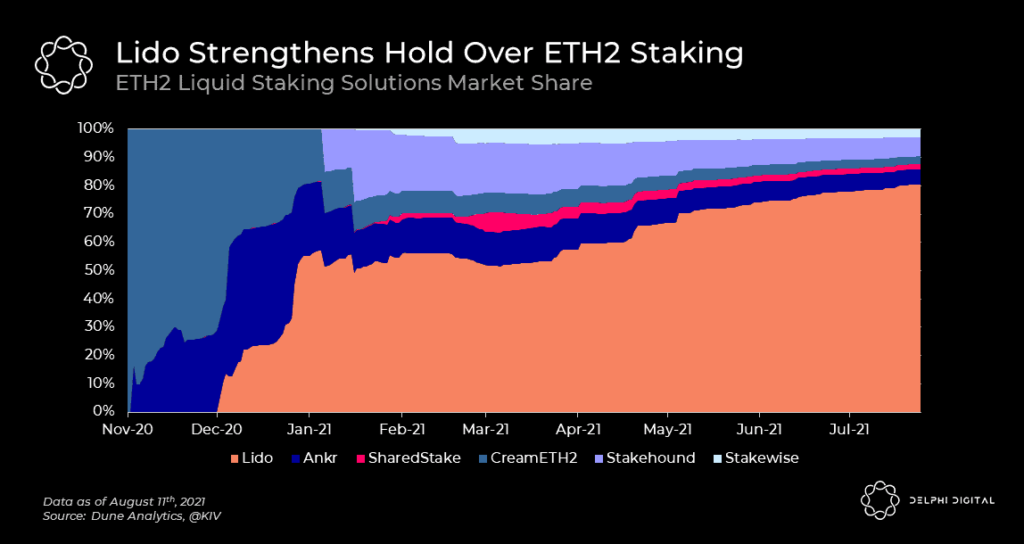 Lido's stronghold over ETH 2.0 liquid staking grows by the day. Other competitors with the exception of SharedStake and Stakewise are growing as well — just not at the same pace as Lido.
A few weeks ago, Lido introduced a staking referral program similar to ones conducted by crypto exchanges. Referrals have historically proven to be an effective marketing tool in crypto and could have played a role in Lido's recent growth.
Additionally, with Vitalik breaking down MEV and reorgs after the PoW/PoS merge, there's belief that Lido could help facilitate a lot of MEV extraction given the number of validators the DAO will eventually work with.