Lightning Network Activity Ramps Up on Adoption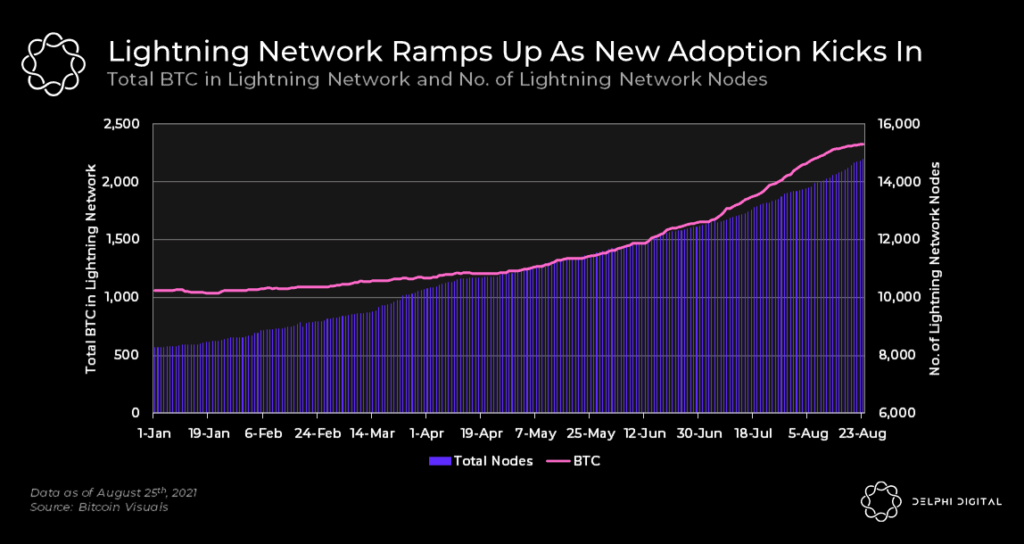 Lightning Network (LN) is an L2 solution on Bitcoin to improve on its scaling limitation, making it possible for fast transactions and micropayments using BTC.
Strike is a digital wallet built on LN, and they are one of the key players influencing the adoption of the Lightning Network. Strike played a key role in El Salvador's push to make BTC a legal tender in the country.
BTC locked in LN and active nodes on the L2 started out slow at the start of the year (and over the last 5 years) but ramped up in June after the El Salvador announcement. It seems reasonable to expect the current trajectory of growth to continue in the coming months.