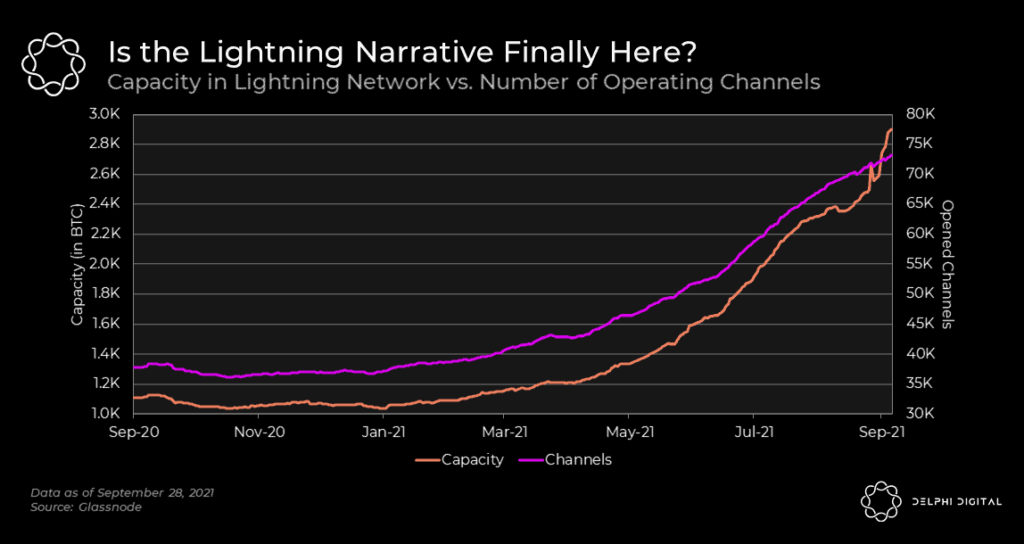 On a more positive note, the Lightning Network is as lively as its ever been. Payment facilitation capacity–or the total amount of bitcoin on the network–is now up to 2,900 BTC ($121.5M at the time of writing). Meanwhile, over 75,000 active channels are facilitating these payments.
It's unlikely that Lightning growth is responsible for lower fees as people migrate from L1 to L2, but it has definitely played a role in making Bitcoin more accessible and friendly to smaller players who cannot pay $10 in transaction fees.
Strike, a private app built on the Lightning Network, has taken off in El Salvador and is very likely the core catalyst for Lightning's growth. The Lightning Network had a rough past few years, with virtually no uptick in usage between Sep. 2019 and Apr. 2021. Most of this growth happened after El Salvador's move to adopt Bitcoin, adding more confluence to Strike as the driver of the Lightning Network's growth.