Liquidity Improves Across the Board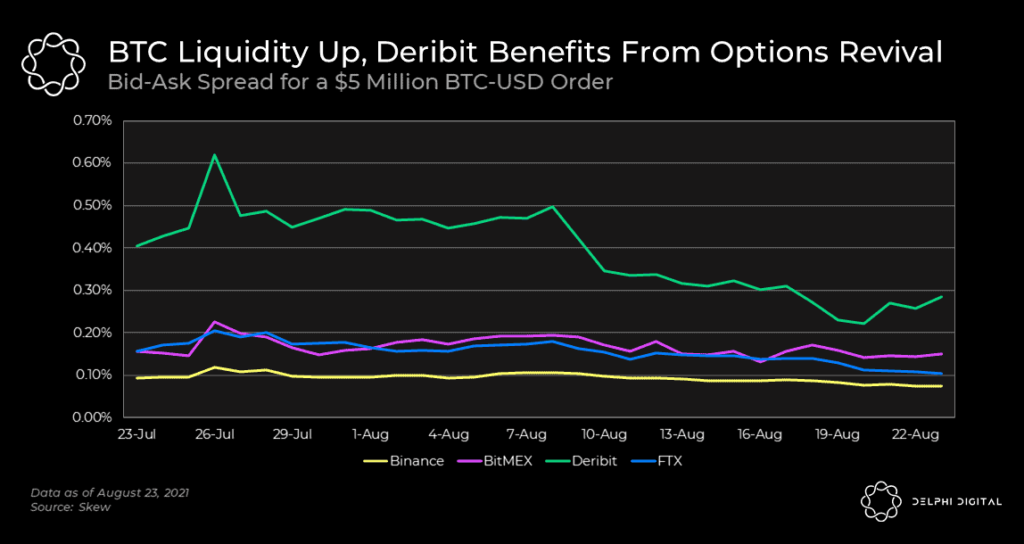 Unrelated to the layer one narrative, we came across an interesting chart that seemed worthy of a highlight. Over the last month, the bid-ask spread on BTC perps, particularly Deribit, has improved dramatically. The spread on Deribit went from 60 basis points to under 30 basis points. While this may not seem like much, this data is for a $5 million order. The spread reducing from 0.6% to 0.3% would save a trader close to $15,000 ([0.6%-0.3%]*$5 mn).
Given the blow-off top on options open interest in May. 2021 and the subsequent revival over the last month, the most logical explanation for a decrease in the bid-ask spread is the recent activity surge in the options market. As more money moved into Deribit to buy options, more liquidity leaked into the perps and futures market as dealers hedged all the options they sold.