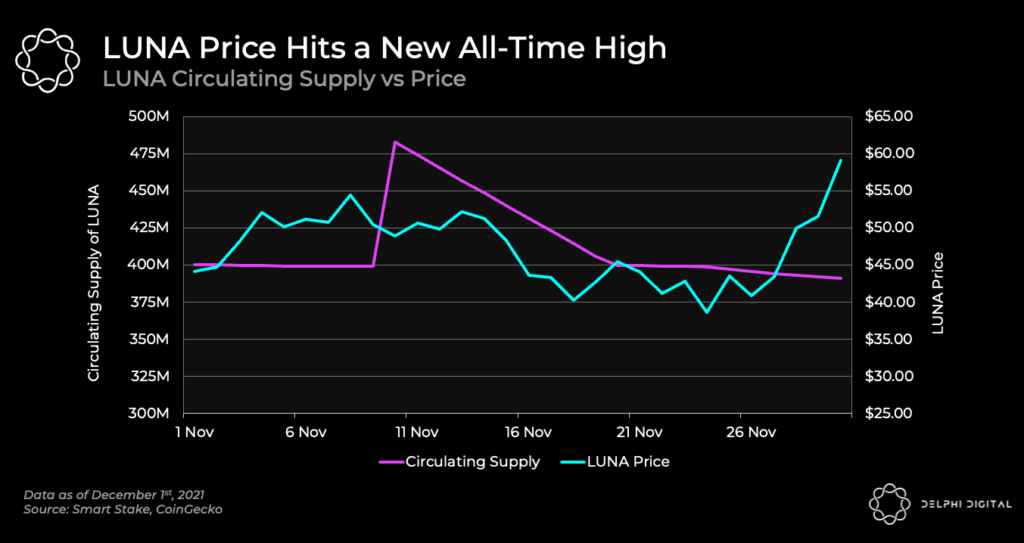 LUNA hit a fresh all-time high yesterday, undeterred by Powell's hawkish comments that sent the broader crypto market lower. Notably, ETH also shrugged off the downturn as it rallied past $4700 and inched closer to a new high.
LUNA's circulating supply saw a sharp spike on Nov. 11,  caused by an increase in the amount of LUNA to be burned from the community pool over the next two weeks. Approximately 88.675M LUNA will be burned over this period. Circulating supply has since reverted to levels seen before the spike, with over 8.2M LUNA burned in the last 7 days.
Recent stablecoin regulation threats could act as a tailwind for UST growth, potentially attracting capital inflows from more centralized stablecoins whose operations have been called into question.