Miners Unfazed by ETH 2.0 Upgrade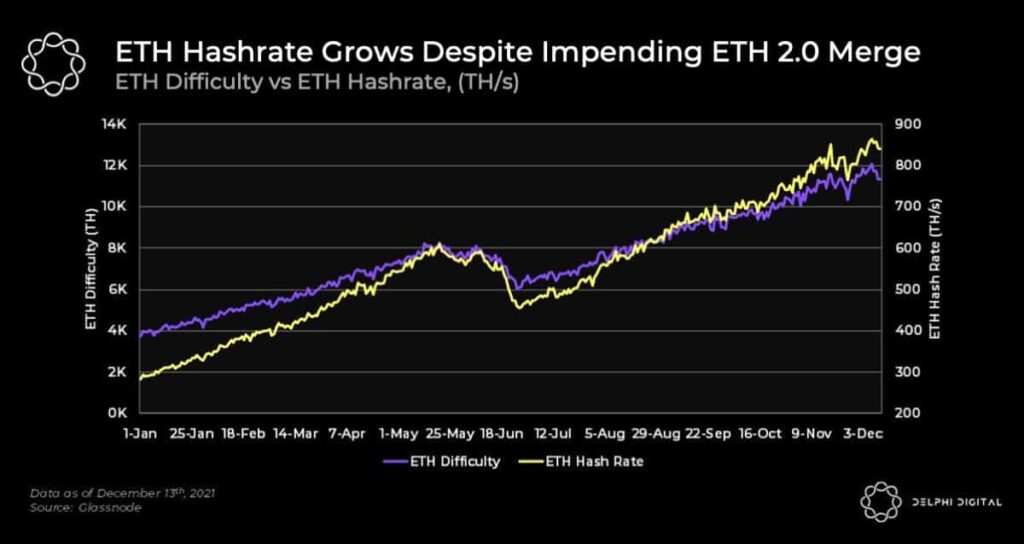 ETH suffered a similar fate as BTC when Chinese mining farms were shut down. However, the Ethereum network recovered in just under 2 months — a far quicker trajectory than BTC. Surprisingly, Ethereum's difficulty and hash rate continued to soar and doesn't seem to be stopping.
ETH 2.0 will move Ethereum from a Proof-of-Work (PoW) network to a Proof-of-Stake (PoS) network. The upgrade is expected to be implemented by June 2022. The move from PoW to PoS removes the need for large-scale miners and GPUs and shifts the process to stake-based validation.
Consequently, the growth in hash rate might seem counterintuitive at first given that ETH 2.0 is approaching and miners' revenue will be heavily affected. However, there's a good reason for that. Miners now collectively mint ~13,000 ETH per day, at today's price of $4,000, that's roughly $52M. With the remaining 6 months, there is still ~$9.36B ($4000 x 13,000 ETH x 180 Days) on the table to be earned by miners till ETH 2.0 goes live.