Near-Term Bullish Sentiment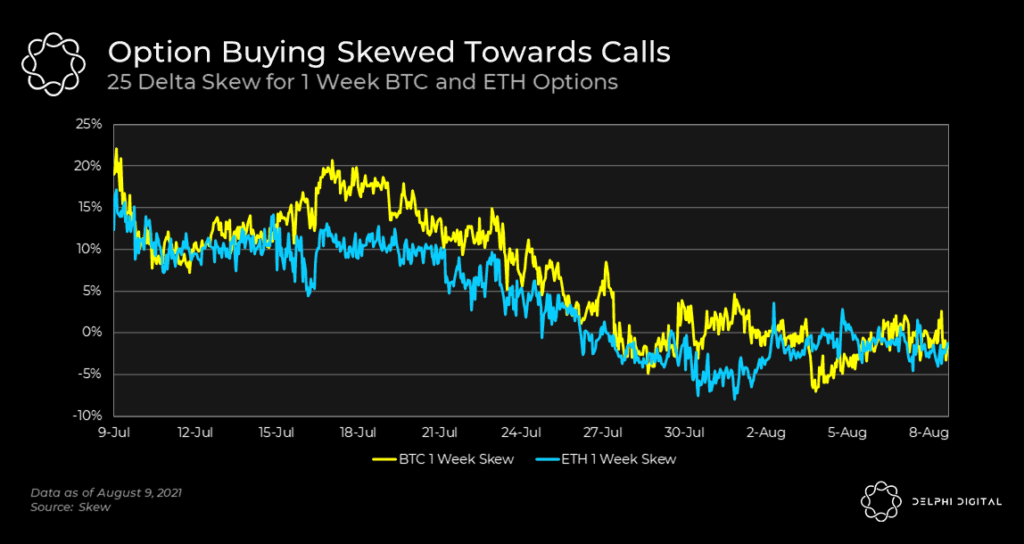 To further expand on this view, the 25 delta skew remains close to 0 for the same group of ETH and BTC options contracts (1 week duration). As the skew drifts down, it means there's more demand for calls than puts and vice versa.
With the skew hardly budging over the last week, this is an indication that market participants are still biased towards calls and aren't apeing into puts (for insurance) just about yet. With rising implied vol and virtually no demand for puts, sentiment in the short-term is almost overwhelmingly bullish, which means a pullback could very well be in the cards.