Net ETH Emissions Decline MoM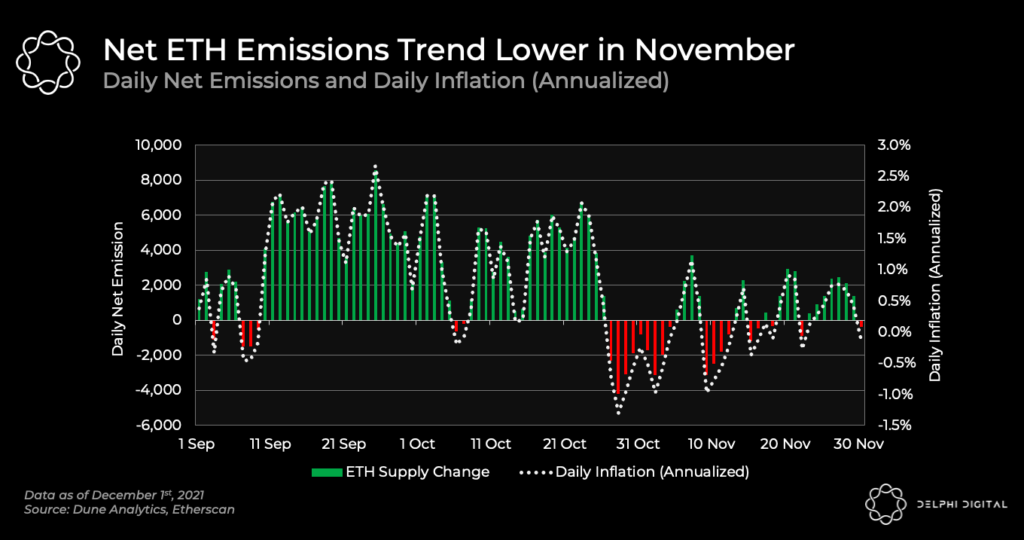 As mentioned in yesterday's post, ETH/BTC broke through a key upper trend line yesterday, which typically leads to overwhelmingly bullish sentiment for ETH in the market.
Keeping that positive vibe alive, monthly ETH emissions have also started to decline. Net ETH emissions for Nov. 2021 were the lowest seen since EIP-1559 was implemented. Other than ETH transfers, Uniswap and OpenSea remain the top contributors toward the ETH burn. If you would like to dig deeper, you can find the burn leaderboard here.
Close to 1.1M ETH has been burned since EIP 1559 was implemented less than four months ago. In dollar terms, that translates to roughly $5B worth at current prices, or a little over $15B (2.7% of circulating supply) annualized.