NFT Volume Drying Up on Other Chains, Ethereum Remains Vibrant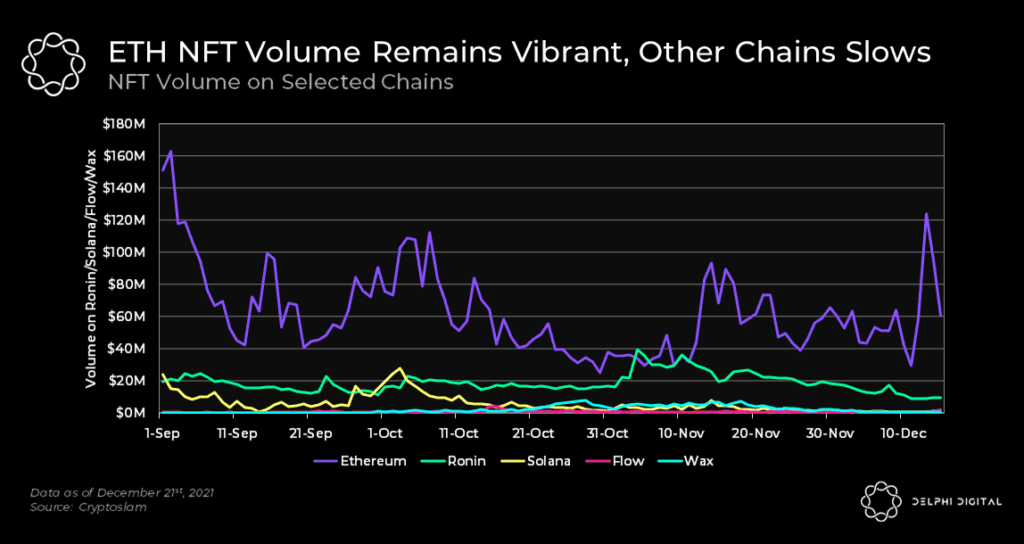 NFTs have made their way onto multiple L1 chains as Ethereum faces scaling problems and expensive transaction fees, which has made it challenging for some users to participate as the barrier to entry is rather high.
Other chains have tried to replicate Ethereum's success in the NFT space and attract users, mainly by offering cheap transaction costs. Despite this, Ethereum still holds the throne for NFT volume.
Ethereum-based projects continue to attract brands as it remains the preferred L1 to launch NFTs. Recently, Adidas Originals launched an NFT in partnership with BAYC, PUNKS Comic, and gmoney. Check it out here!