NFTs Continue To Capture The Attention Of Speculators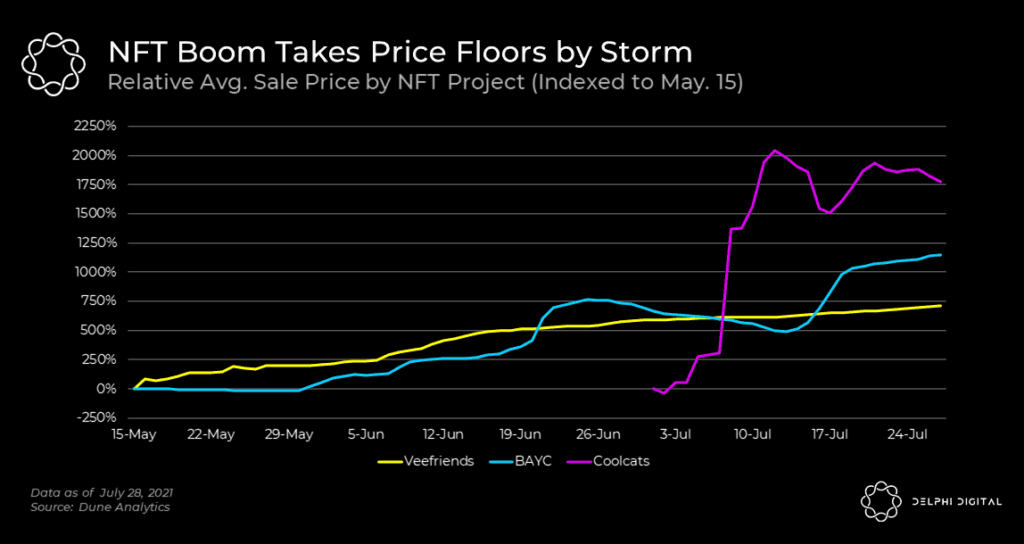 Well-established NFT projects such as CryptoPunks, Bored Ape Yacht Club and ArtBlocks have been the main beneficiaries of the current NFT hype, but they're not the only ones capturing significant attention.
One example is Gary Vee's NFT project Veefriends, which has seen notable floor price appreciation of almost 750% since May 15th. Coolcats has also benefited, with floor price up approximately 1750% since its recent launch on July 1st.