Open Interest Is Nearing ATHs, But is it Cause for Alarm?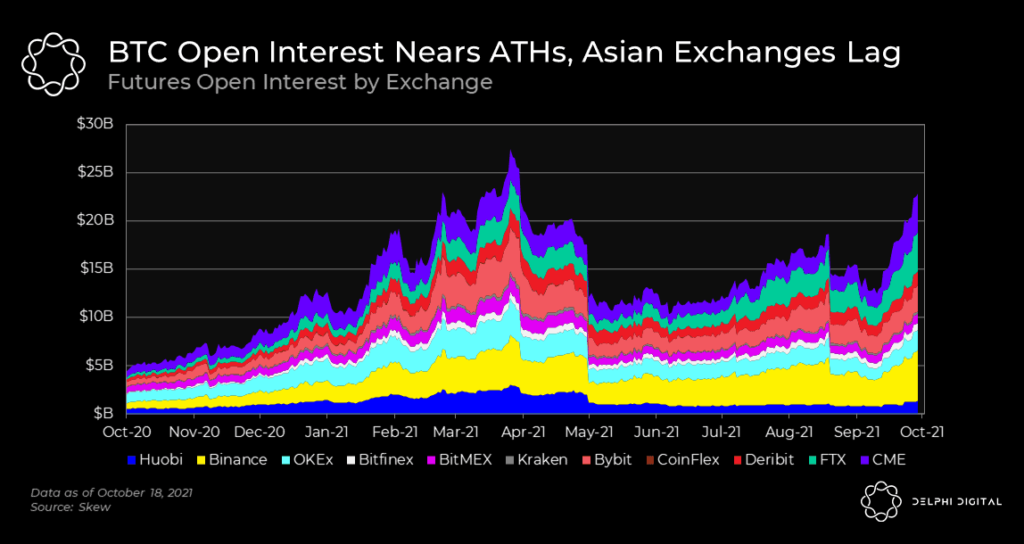 Open interest in BTC futures is nearing its all-time high, which has been a cause for concern for commentators on Twitter. Open interest growth reflects an increase in leverage. However, when the price of an asset is increasing, open interest measured in USD is bound to go up. Rising open interest as BTC closes in on its all-time high is only natural, as, quite obviously, the unit price of BTC causes the notional amount of positions to rise.
For all intents and purposes, BTC open interest is already at an all-time high. FTX, Binance, Bitfinex, and CME all hit their highest level of BTC futures open interest in the last few days.
The shortfall comes from Asian exchanges like Huobi and OKEx, which were market drivers in early 2021 but have seen open interest decline. Deribit and Bybit, both hotbeds for leveraged traders, are also yet to near their open interest all-time highs.