OpenSea Faces Competition from LooksRare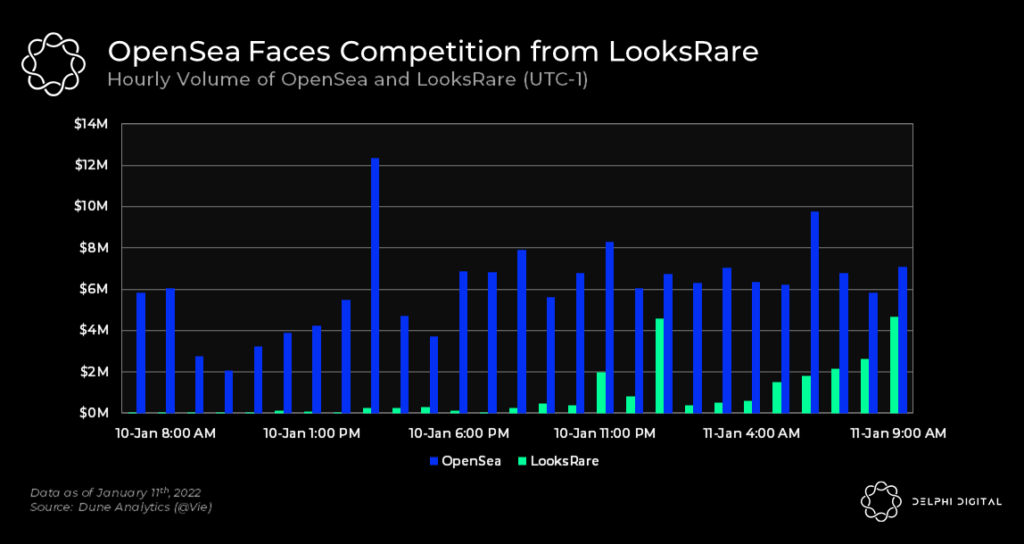 LooksRare launched yesterday with a surprise airdrop to users who traded at least 3 ETH in volume on OpenSea. Day 1 of LooksRare's activity shows that its volume was comparable to OpenSea during certain hours of the day, with two peaks of $4.5M hourly volume. That may be attributed to trading reward incentives given to collections that hit >1000 ETH in volume. Wash trading to earn trading rewards seems to be rampant on the platform now, as evidenced by the unusually high sales and prices on NFTs eligible for reward incentives.
Only time will tell if the rewards can keep users coming back. Otherwise, it's only a matter of time until LooksRare suffers a similar fate as Rarible, where volume slowly faded (volume in the last 24 hours was a measly $220k) after trading rewards became insignificant versus fees paid.