OpenSea is Still Thriving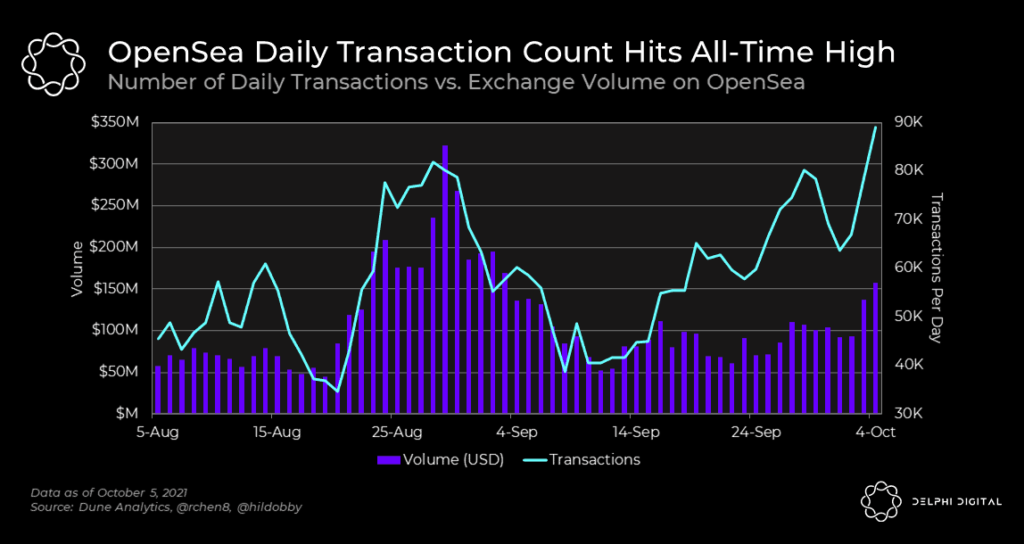 OpenSea volume hit a local maximum at the end of August, with activity peaking and then quickly cratering. However, transaction volume and count started reverting higher over the back half of September.
The daily transaction count on OpenSea hit an all-time high of nearly 90k txs yesterday, despite lower trading volume in dollar terms relative to August. Smaller-cap NFTs have been the main catalyst for more trading activity as floor prices for select collections soar relative to higher market cap NFT collections.