OpenSea – The Go-To NFT Marketplace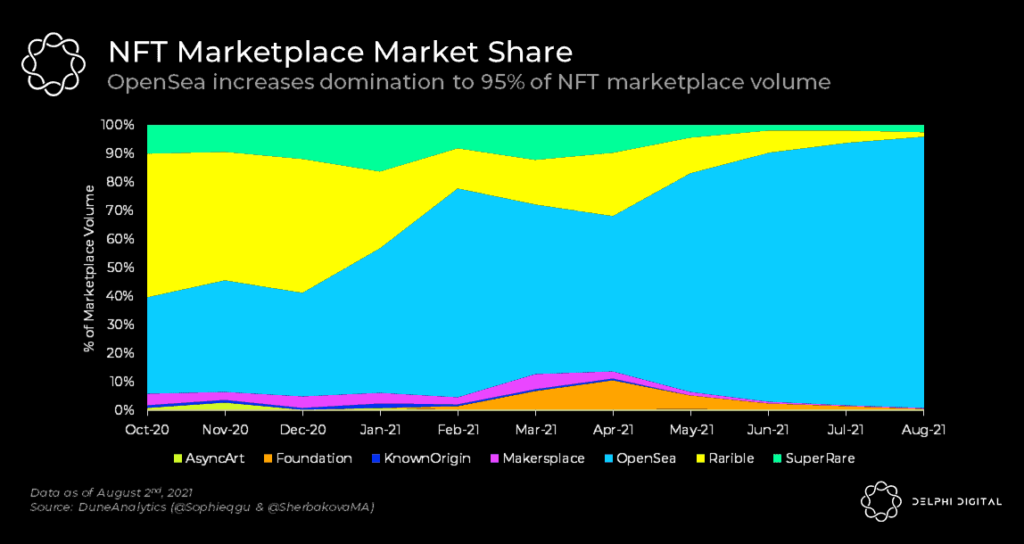 For a brief period back in October 2020, Rarible was the market leader in the issuer-agnostic NFT marketplace sector. Its steady decline over time can be attributed to trade mining incentives (which led to a lot of wash trading for mining RARI tokens). Remember, organic traction is always better than incentive-driven traction. Another reason would likely be OpenSea's open & permissionless nature as compared to closed marketplaces (a much more curated process) like SuperRare.
OpenSea extends its market share lead at the expense of, well, almost every other NFT marketplace despite not having a token. This further cements OpenSea's position as the market leader for NFT marketplaces with no signs of slowing down (more on that in the next chart).