OpenSea volume surges past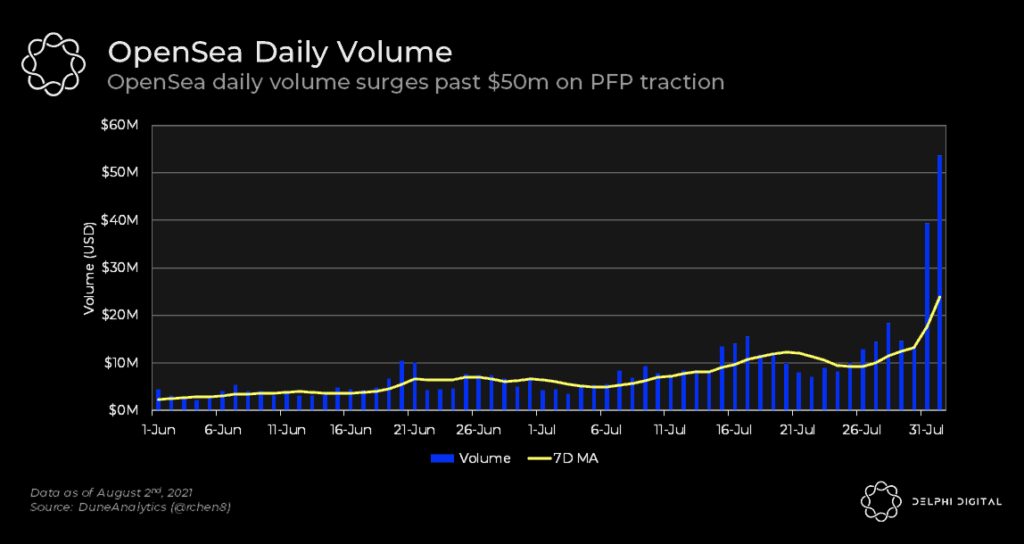 As NFT buying soared over the weekend, OpenSea processed a record $57.3M in daily volume. In addition, July was OpenSea highest monthly volume ever, with over $250M in volume. It's worth noting that even with these stellar numbers and a 96% market share, this does not represent the entire NFT market as it does not include volume projects with their own marketplaces like Larvalabs (Punks, Meebits and Autoglyphs) and Axie Infinity.
Arguably, OpenSea has developed the strongest network effect in the space, as evidenced by its surging volume and market share.