Options Open Interest Diminished on Huge EOY Expiry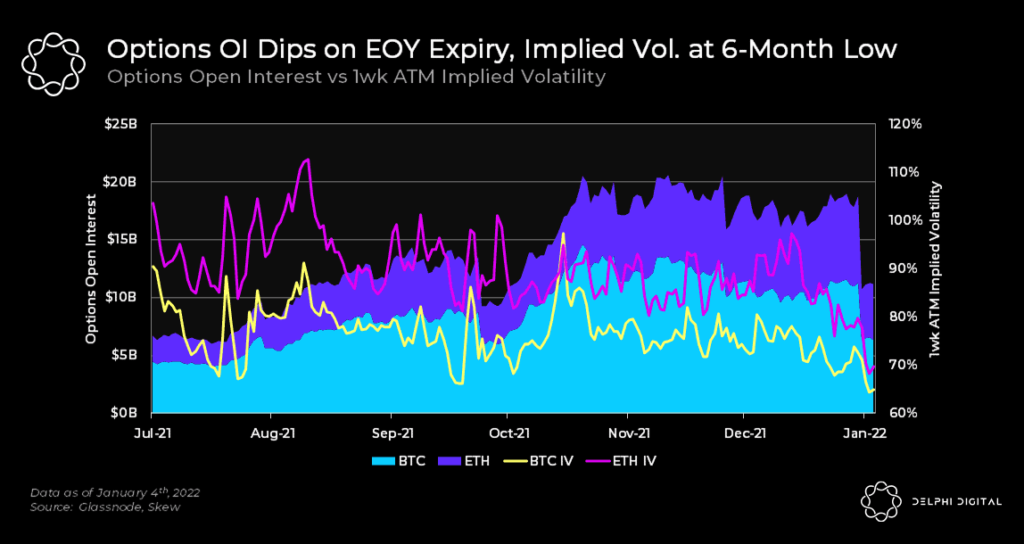 BTC and ETH options faced a large drawdown in open interest due to end-of-year expiries. As reported by Deribit, $5.5B of BTC contracts and $3.3B of ETH contracts expired on December 31st.
Furthermore, implied volatility, a measure of the market's uncertainty, has trended down recently for both tokens and is currently at a 6-month low. However, it might be less indicative of market volatility due to a large part of options expiring; we'll be monitoring this as option buyers re-enter the markets.