Options Recover Post Rally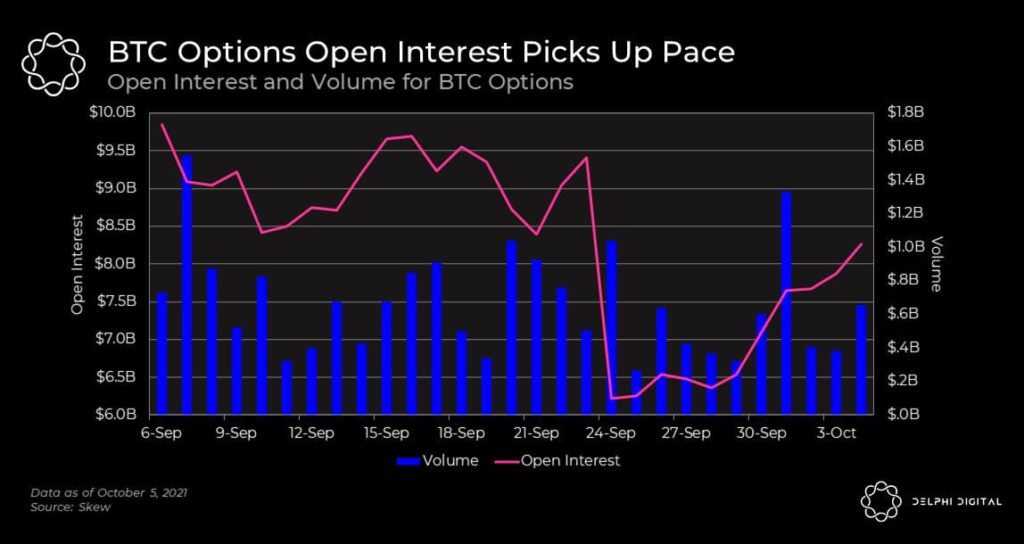 Open interest for BTC options is on the rise again, increasing by over $2B following last month's $3.2B expiry. The uptick coincided with BTC's rally into the beginning of October.
After a large expiry, open interest tends to bounce back as freed-up capital from expirations moves back into the market. But with Sept. options expiring, and with the market in a tight spot, it took longer than usual for that capital to start re-entering the market.