Paraswap Activity Slows Post-Airdrop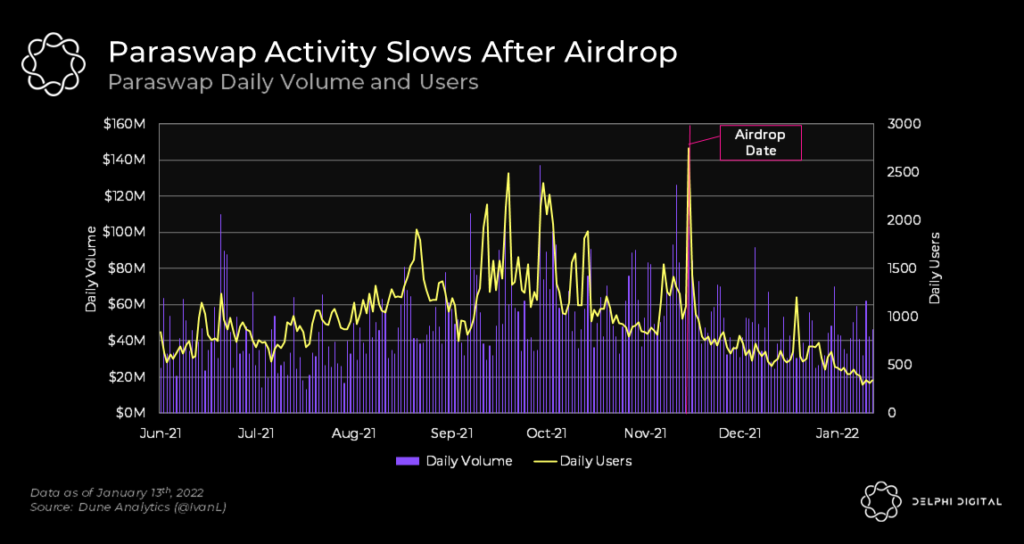 Since Paraswap's airdrop on November 15th, activity on the DEX aggregator has stagnated.
Before the airdrop, many people speculated and used Paraswap in hopes of receiving a piece of the airdrop. However, with Paraswap's innovative 'anti-sybil' airdrop, only 1.5%  of total wallets that interacted with the protocol received the tokens.
This led to many users being left out and not rewarded for using the platform, even if their intentions were not malicious. Many users also stopped using Paraswap after the airdrop, leading to a downward trend in both volume and users.
Paraswap's downfall can be a lesson to other protocols to better design airdrops that are inclusive while less easily abused.