Protocols Have Been Accumulating CVX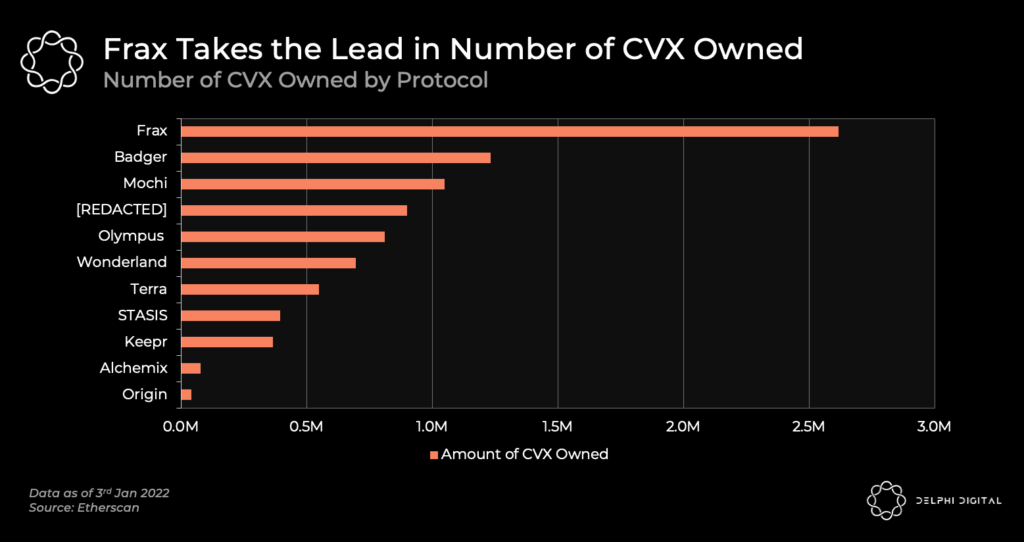 Besides bribing, protocols looking to incentivize liquidity can also buy CVX, lock it up, and delegate their votes to their own pools. We've seen this recently when TerraForm Labs bought 500K tokens, presumably with the goal of incentivizing UST Curve pools.
Other protocols have also been accumulating CVX, chief of all Frax Finance which owns the most CVX at the moment. DAOs such as [REDACTED] have sprung up to offer "voting-efficiency-as-a-service" and accumulate productive assets that are useful in protocol governance. CVX and CRV justly fit under their mandate.
Separately, Convex Finance will be including Frax Finance's veFXS alongside veCRV, giving the protocol governance rights and voting power on Frax gauges. Truly, the Curve Wars are simultaneously evolving into "Convex Wars."