Rate Hike Expectations Increase on Powell's Renomination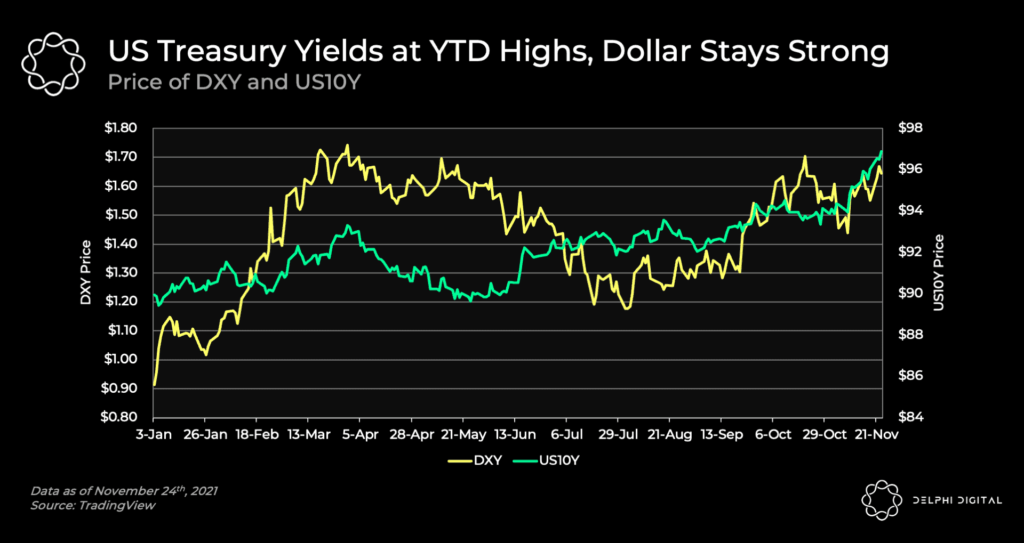 US Treasury Yields have been soaring over the past week, coinciding with Powell's renomination as the Fed Chair. Markets seem to have reacted to the renomination with greater expectations of a rate hike over the next year. This further strengthens the dollar as demand for it is expected to increase.
With the interest rate expected to rise, macro markets have seen a pullback as the cost of capital is expected to increase and negatively affect earnings. Investors tend to reduce their risk appetite as interest rate hikes, resulting in less capital flowing into the markets.