RBN Price Diverges from Ribbon's Revenue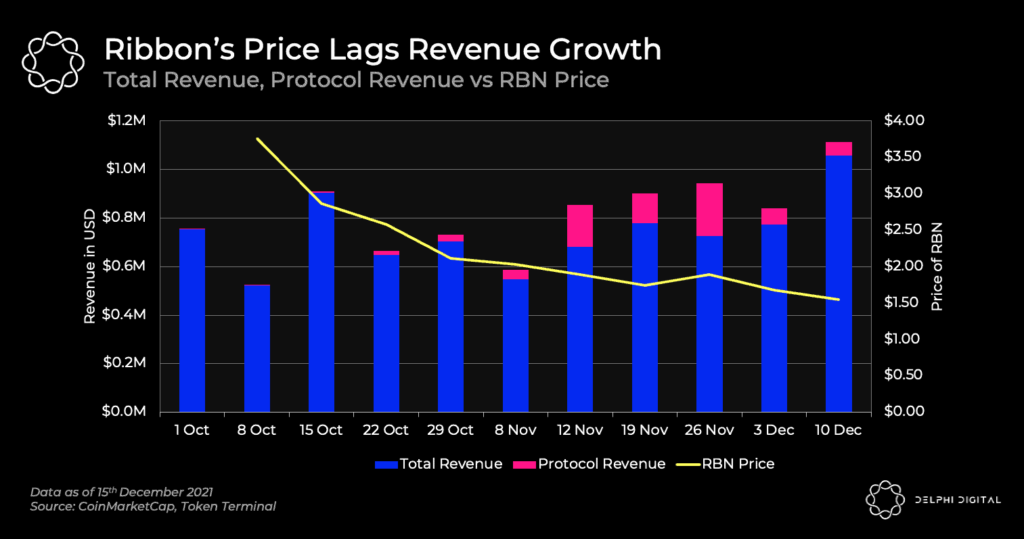 Ribbon has traded more than $3B in option volume (notional) from its inception in April. In Ribbon v2, the protocol introduced management and performance fees which accrue to the protocol treasury.
Revenue has been increasing as Ribbon added more option vaults and increased deposit limits. The project also plans to expand cross-chain and have just launched on Avalanche today.
However, price has been trailing Ribbon's progress. Ribbon's governance token, RBN, has been trending down since its TGE in October. This is likely caused by airdrop recipients and liquidity mining participants who offloaded their rewards.
There are currently plans to revamp Ribbon's token economics to a veCRV-like model where token holders who lock their RBN for longer periods get greater governance power, and thus a higher proportion of protocol revenue.