Reflexer's Path to Adoption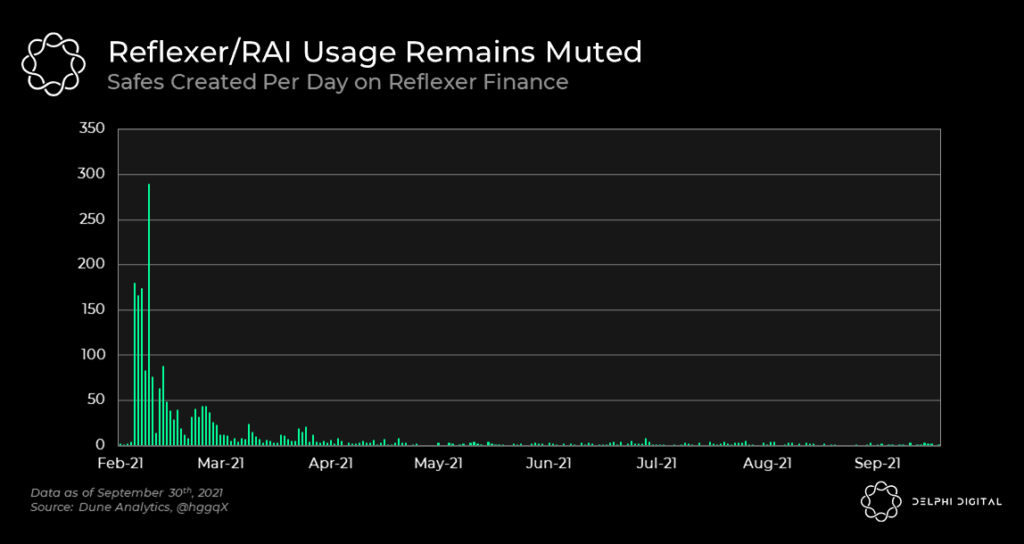 However, despite price moving as intended by the protocol's design, RAI's usage remains limited. A very small number of Reflexer Safes — akin to Maker's vaults — have been created daily since the initial launch hype wore off.
Perhaps with regulators turning their attention to dollar-pegged stablecoins, the utility and vision of RAI will start to resonate more with the DeFi community. We should note that it does have a highly resilient, decentralized design relative to comps in that sector. For now, dollar-pegged stablecoins reign supreme, and we don't expect this to change any time in the near future.