Short Term Holders Realize Losses as Bitcoin Price Dips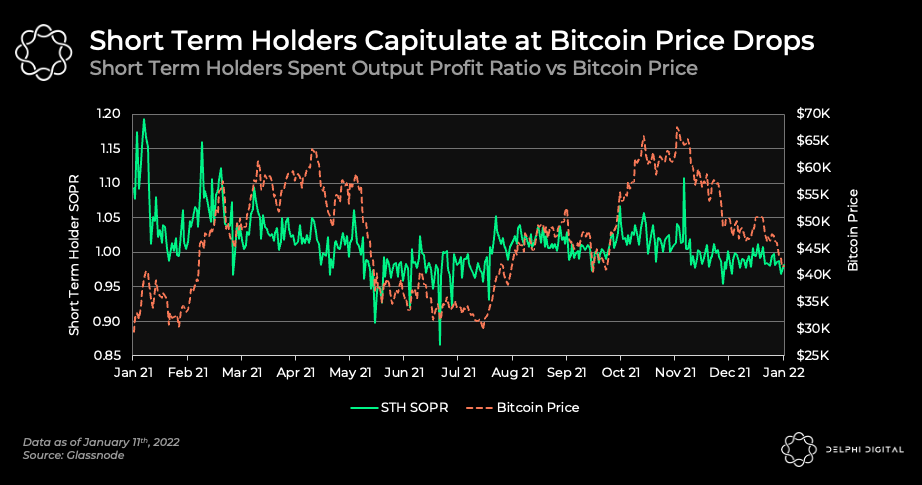 Short Term Holders SOPR (Spent Output Profit Ratio) is an indicator of assessing the behavior and profitability of short-term investors, taking into account spent outputs less than 155 days old. It evaluates the profit ratio of investors by comparing the value of outputs at the spent time to created time.
A SOPR of >1 implies that tokens are on average selling at a profit, while a SOPR of <1 implies that tokens are being sold at a loss.
Data from the last few weeks shows that SOPR has consistently dipped below 1, suggesting that short-term holders are realizing significant losses, signaling capitulation. The last time SOPR remained below 1 for a sustained period was in May and July last year when Bitcoin traded around $30k.
The STH SOPR indicator falling below 1 has marked local bottoms in the past, and some traders use it to time good entry points into the market.