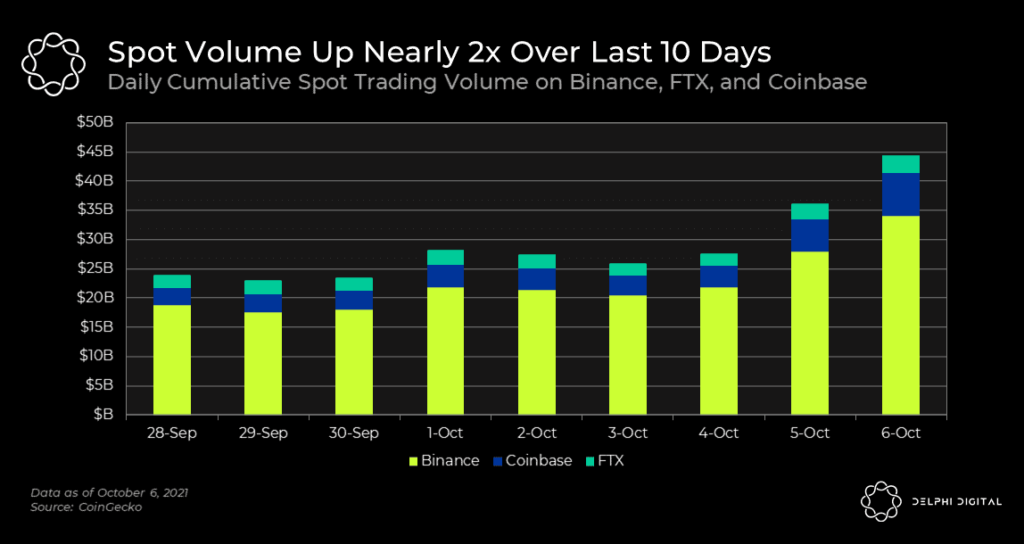 Spot volume on Binance, FTX, and Coinbase has almost doubled since the end of September. Considering crypto has become a derivatives dominated market of late, seeing a resurgence of activity in spot markets inspires some confidence.
The implications of a spot-driven move on traders' leverage is interesting. A spot rally doesn't mean there's no leverage. Exchanges also lend stablecoins to their customers, which are then used to purchase spot assets. However, given the relative ease of obtaining leverage on futures vs. spot, a spot rally would imply that overall leverage is much lower than it would be on a futures-driven move.
It's worth mentioning that there was significant activity on perpetuals too. But this was primarily caused by shorts getting stopped out rather than organic buying.