Stablecoin Growth On the Rise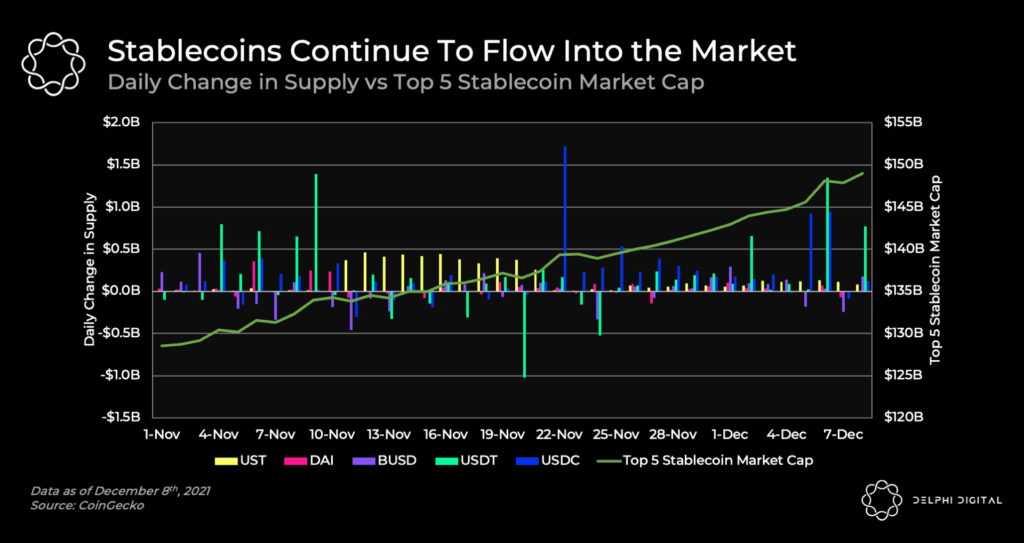 Stablecoins grew substantially the past month, with the Top 5 Stablecoin Marketcap growing from $129B to just under $150B.
USDT and USDC were responsible for most of the supply growth, with USDC growing by $7.8B and USDT by $6B. Stablecoin supply growth, especially for centralized collateralized stablecoins like USDT and USDC, is a positive sign indicating money is entering the markets.
Also relevant is the fact USDC has been slowly growing against USDT in market share. The USDC/USDT ratio has grown from 0.19 at the start of the year to 0.53 today, a sign of market preference for USDC which is considered to have less risk compared to USDT.