Stablecoin Movements Back to May Highs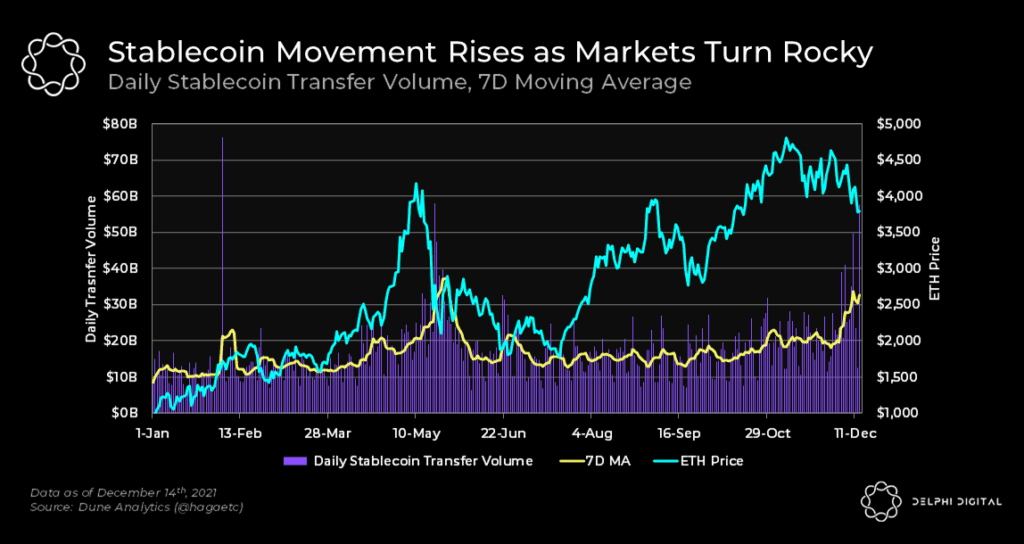 Daily stablecoin transfer volume went up to ~$57B today, which was only previously seen in May after the downward movement of ETH from $4.2k to $2.4k.
Stablecoin transfer volume tends to trend within $10-20B daily, and an increase in transfer volume of more than $20B seems to correlate with post-downward movements of ETH, even on a smaller scale; one can only hope this signals a bottom is near.
On-chain deleveraging has weighed on asset prices, which does create more dry powder for investors if and when they look to buy the dip (noting this is not the only cause of recent market weakness, however).