SuperRare Dominates High-End NFTs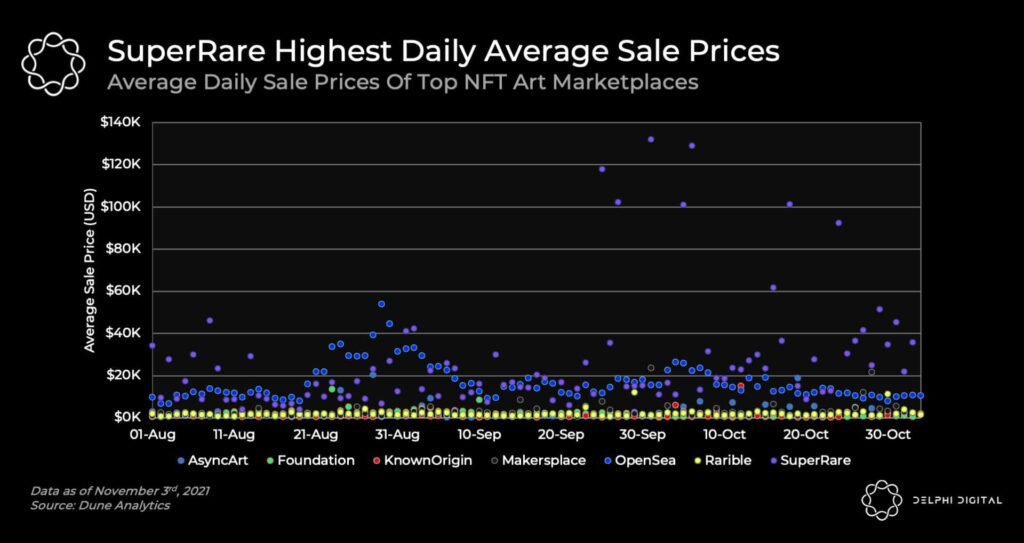 OpenSea and SuperRare make up the bulk of daily average NFT sale prices in the $30k-60k range. However, SuperRare stands out when it comes to big-ticket sales.
On 6 occasions, SuperRare surpassed $100k+ in daily average sale price. (It's a feat no other platform has come close to hitting.) This suggests SuperRare has found favor among higher-end NFT collectors, as compared to the more "degen" retail NFT flippers on OpenSea.