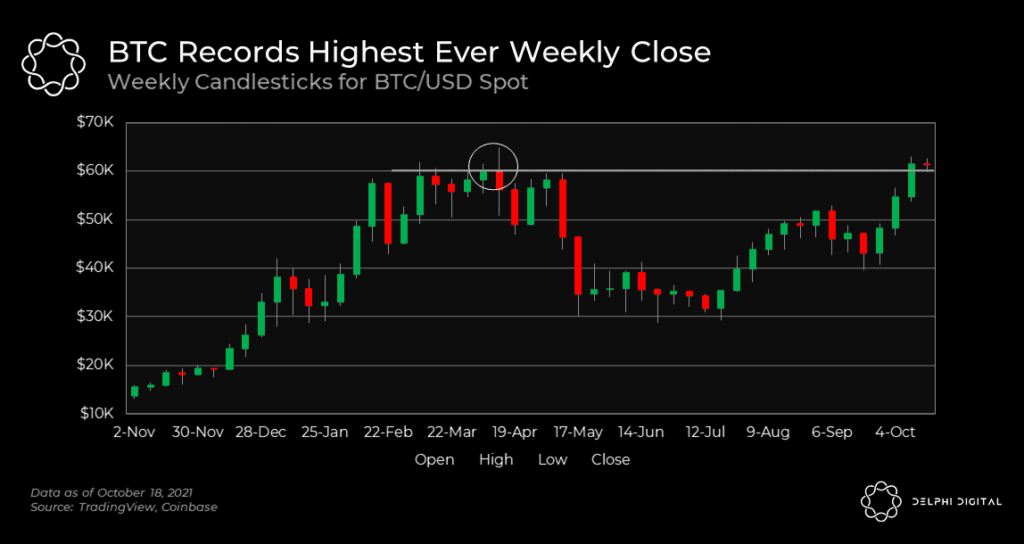 BTC just recorded its highest weekly close on record last week; let's let that sink in.
BTC ended the week at $63K on Sunday, topping the $61.5K weekly close on Apr. 6. Looking at the 1-year chart in weekly candles, last week was one of the most decisive uptrends since January 2021.
Weekly opens/closes tend to act as magnets for key price support and resistance levels. We're already seeing a slight pullback to the weekly close in April and could see some deviation below to wipe out over-leveraged participants in the short-term.