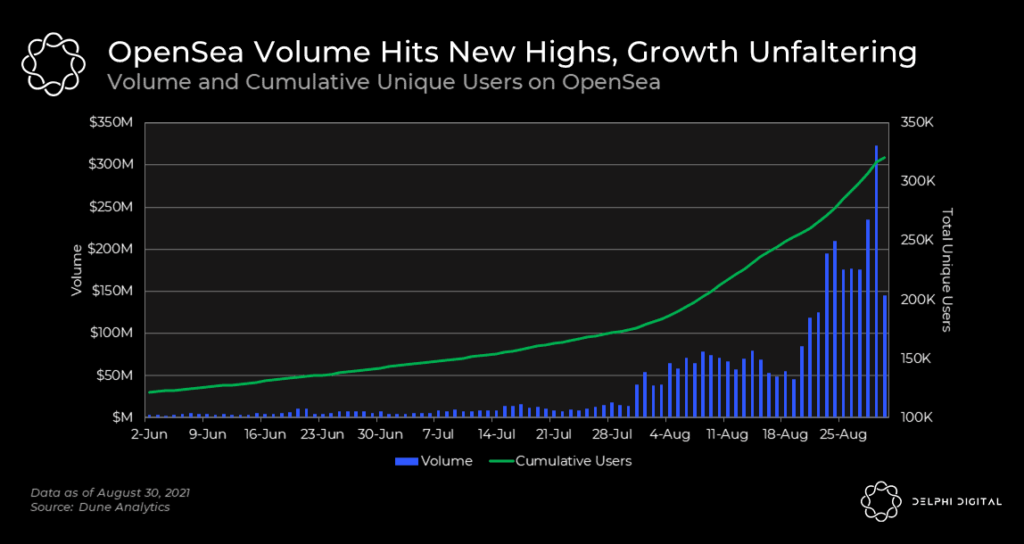 OpenSea continues to dominate the NFT market, accounting for over 95% of total volume. Daily volume hit an all-time high this Sunday with a $300M turnover.
Since June, the number of unique users that have interacted with OpenSea has more than doubled thanks to the NFT mania.
OpenSea recorded sales of over 1.5M NFTs in August, and the company grossed $215M in fees so far this month.