The (Fee) Race to the Bottom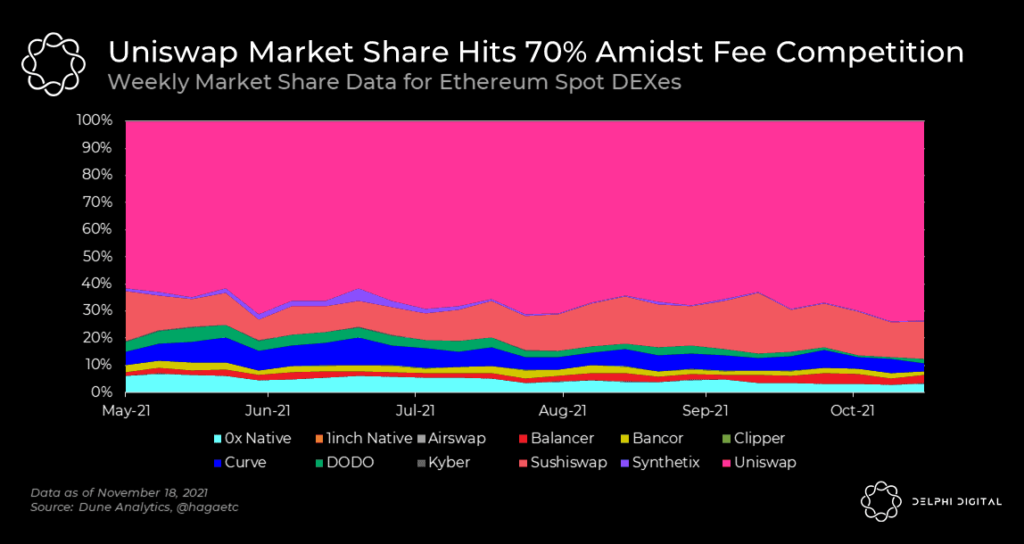 Uniswap's market share among Ethereum spot DEXes hit a record high of 72%.
The introduction of a new low-fee tier was a recent catalyst. On November 13, Uniswap launched its new 0.01% fee tier, making Uniswap's stablecoin quotes among the most competitive in DeFi. As observers have pointed out, this likely marks the beginning of a fee-centric race to the bottom.
On centralized exchanges, traders are always looking for ways to move into a lower fee bracket. Trading fees on Binance and FTX are far lower than on DEXes. As liquidity in the space grows and attracts serious players, DeFi's evolution into a fee-competitive market is inevitable.