The New Kid on Perp Street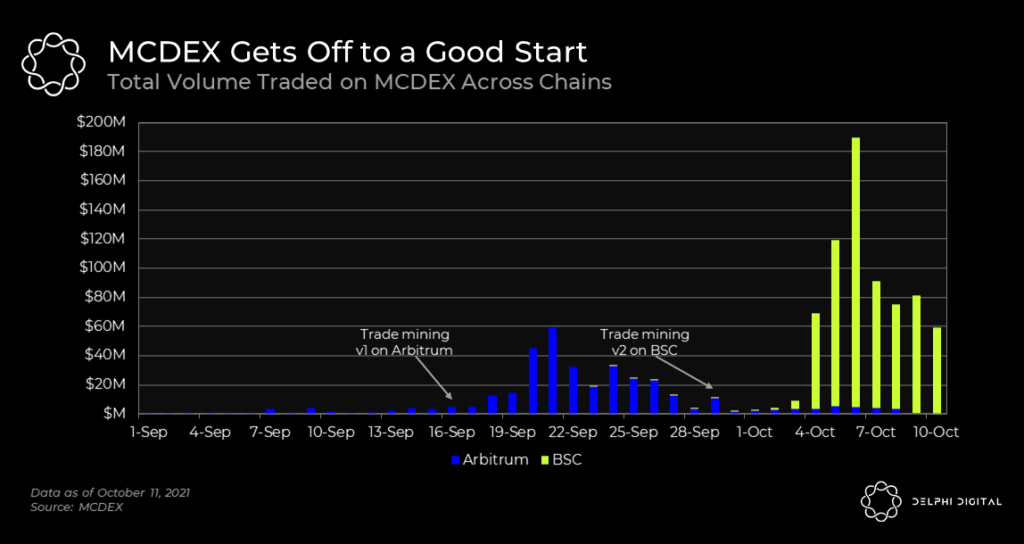 MCDEX is an on-chain platform to trade futures and derivatives. The project launched on mainnet alongside Arbitrum on Aug. 31, and followed through with a deployment to BSC on Sep 28. Over $1B of volume has been traded on MCDEX since it launched.
Incentive programs on both Arbitrum and BSC attracted traders to the platform. However, as Arbitrum incentives got depleted, volume fell dramatically. We could be seeing a similar trend with MCDEX on BSC, as the incentive program ends in two days, but the DEX is still doing over $50M of daily volume. While this highlights the importance of incentives to bootstrap a new product, it's worth noting that fresh incentives are coming to BSC.