Toads, Kongz, Cats and Creatures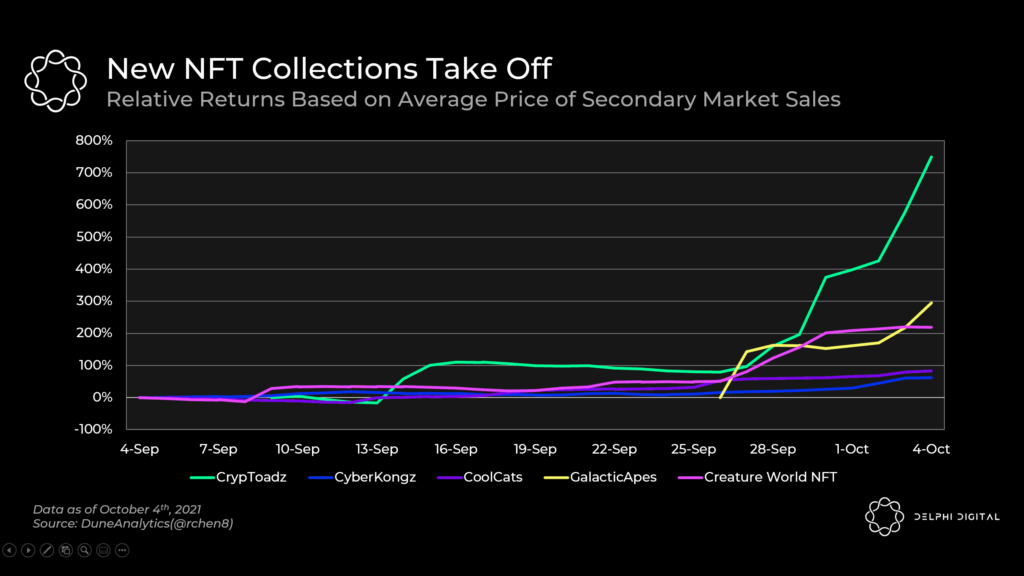 Attention seems to be shifting from NFT blue chips like Punks and BAYC to longer tail NFTs like CrypToadz and Creature. NBA Hall-of-Famer Shaquille O'Neal triggered a floor price surge of Creature World NFTs after changing his Twitter profile picture to a Creature.
CyberKongz, CoolCats, and GalacticApes saw floor prices rise considerably. Each of the three have positioned themselves as yield-generative NFTs. For example, with CyberKongz, holding a Genesis CyberKongz yields holders 10 $BANANA per day, which is worth around $950 at the time of writing. That equates to an annualized income of $346k based on today's price. CoolCats is attempting to recreate CyberKongz's success with the upcoming release of their $MILK token.