Token Swap Proposed (FTT-BIT)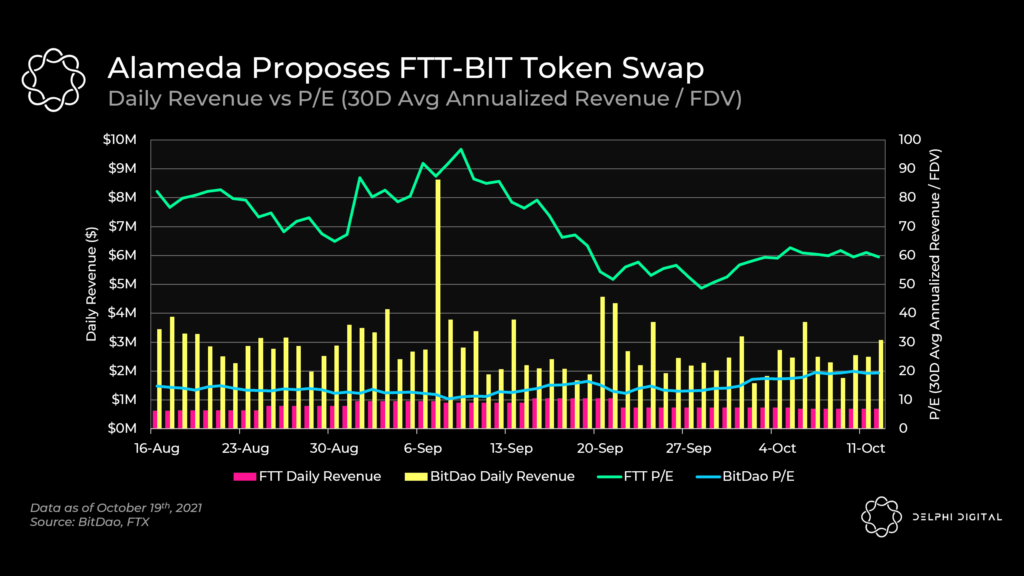 Alameda Research has proposed a $180m token swap of FTT and BIT to the BitDAO Treasury, with a commitment of not to sell for 3 years.
The move expands FTX's exposure to ByBit as BitDAO's treasury is funded by 0.025% of ByBit's futures trading volume.
FTT currently trades as a higher price multiple when the two are measured against the amount of revenue dedicated to either token burns (in FTT's case) or a treasury (BIT). Notably, BIT tokens earn higher daily revenue than FTT tokens, which can be backed into by breaking down FTT's weekly token burns.