Top 10 Decentralized Applications by Total Value Locked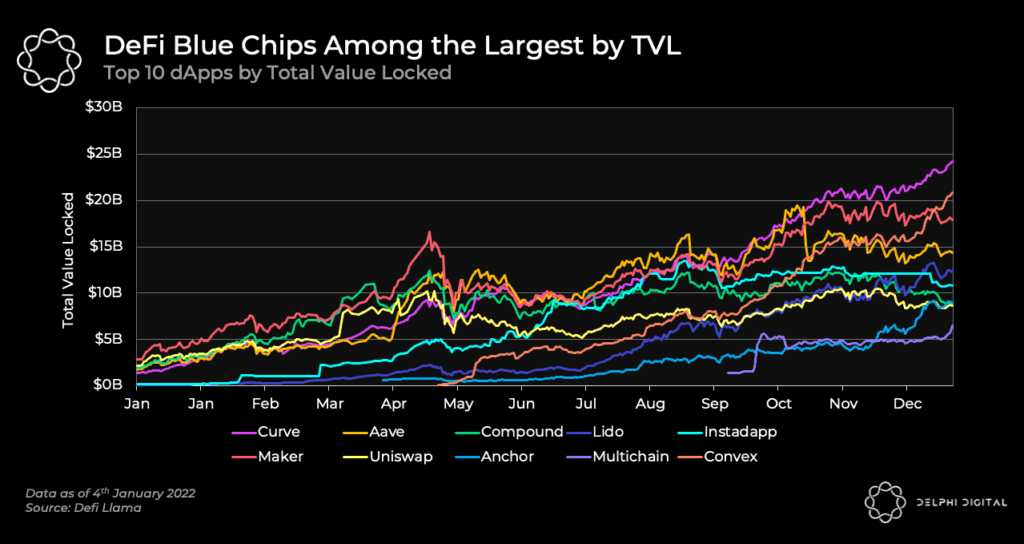 Amongst the top 10 biggest dApps by TVL, applications native to Ethereum still dominate, but multi-chain protocols such as Lido and Multichain (rebrand from Anyswap) have made their way onto the list as well.
DeFi "blue chips", which fell out of favour in 2Q21, still managed to retain some top spots, perhaps as they are considered more battle-tested and a safer store of capital compared to newer competitors.
Curve sits atop the list largely due to the popularity of its stableswap invariant pools and CRV token emissions that keep liquidity sticky. Other complementary protocols have also been built on top of Curve, the most notable being Convex (see yesterday's Daily here for more insight).
Anchor Protocol is the only protocol native to Terra on the list, attracting over $9bn of TVL since its inception in March 2021. This has spillover effects on Lido as well as it's been a large beneficiary of Anchor's growth.