TVL in Option Protocols Grow, but Hegic Declines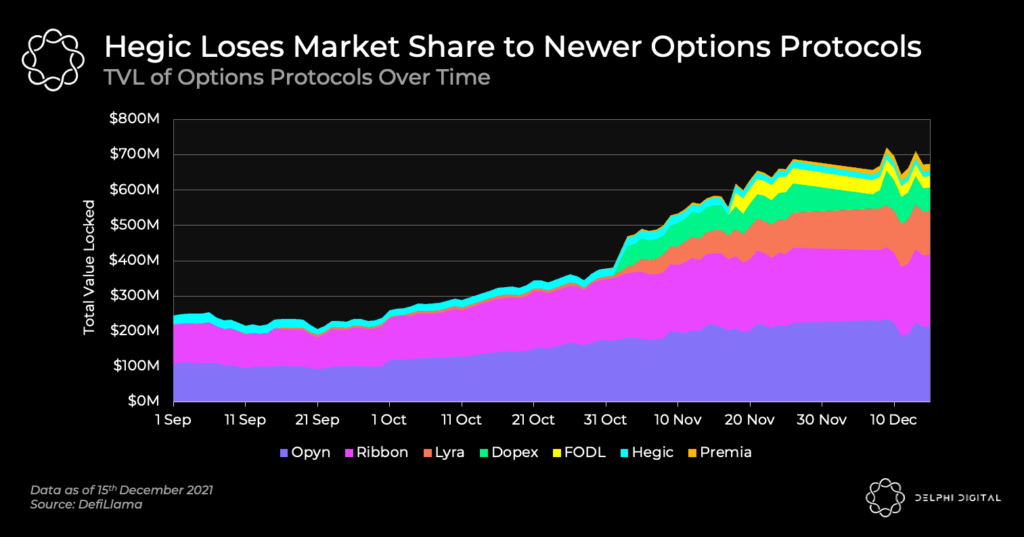 While we're talking about options, DeFi options protocols have grown in TVL over the last few months, due to the emergence of new primitives such as Dopex, FODL, and Premia amongst others.
Opyn and Ribbon account for over half of all on-chain options TVL, and have been growing since Ribbon vaults launched earlier this year.
Options protocol Hegic suffered from an onslaught of new competition, with TVL declining over 80% since its peak in Jan. 2021. Over the last few months, it's continued to lose TVL and market share.