USDT Slips, USDC and BUSD Catch Up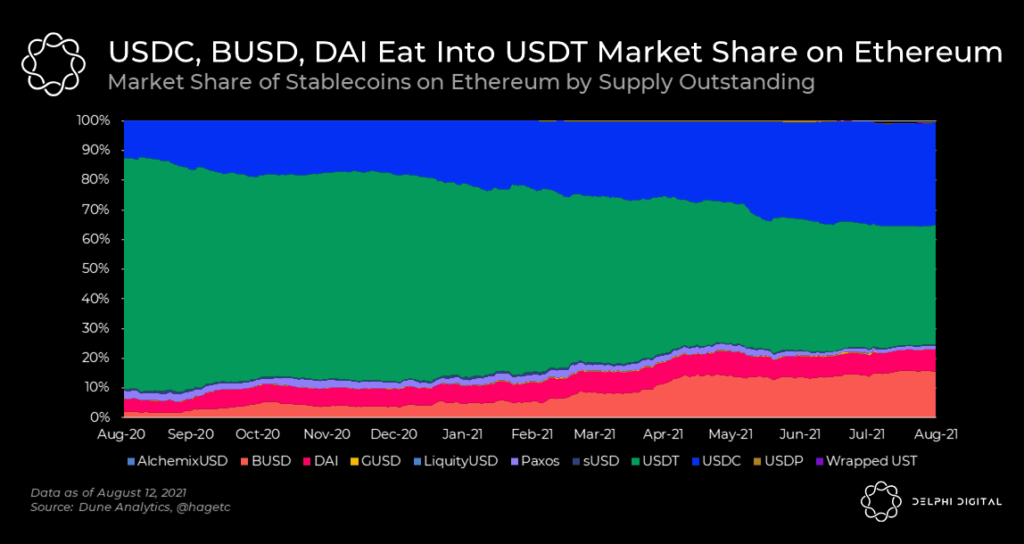 Over the last year, USDC has become a critical lego for the DeFi stack across different blockchains. On Ethereum, which remains the dominant smart contract protocol, USDC has been not-so-subtly eating into USDT's market share. Tether is still the largest stablecoin by a significant margin, especially since USDT supply on other protocols (apart from Ethereum) have grown at a faster pace.
BUSD's market share also expanded over the same time horizon, likely fueled by Binance Smart Chain's growth earlier this year. DAI remained fairly stable, not losing or gaining much market share.