Volume Breakdown by Asset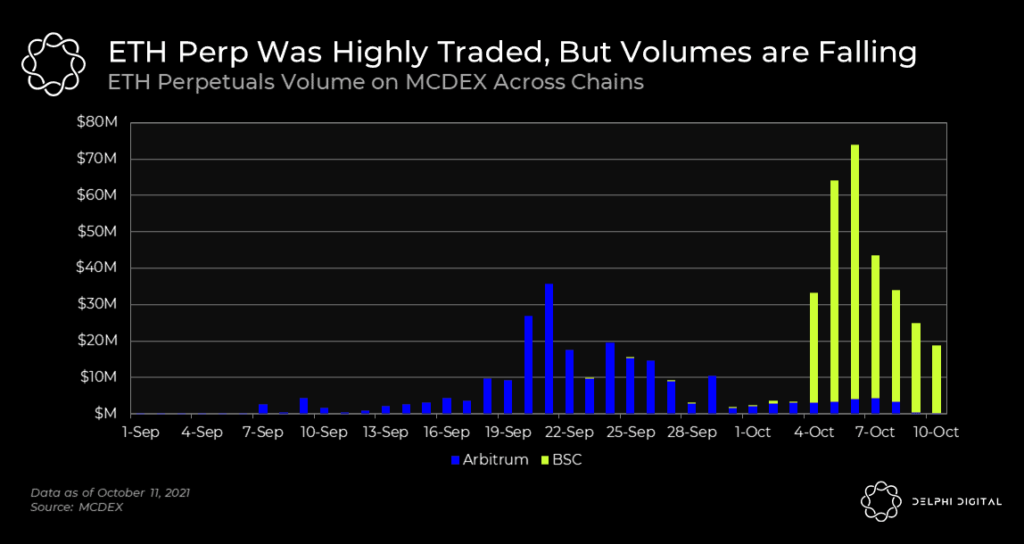 As expected, MCDEX's volume on Arbitrum was primarily ETH, but BSC traders traded more notional volume on the ETH perp than traders on Arbitrum.
ETH has been relatively quiet compared to BTC as of late, which may have stung trading volume as incentives on Arbitrum wore down. However, Arbitrum's gas cap is the primary reason for muted incentives. With a gas cap, MCDEX cannot rapidly process liquidations in the way a healthy crypto derivatives market requires. Once the gas cap is lifted, MCDEX will deploy new incentives on Arbitrum.