What the Options Market is Saying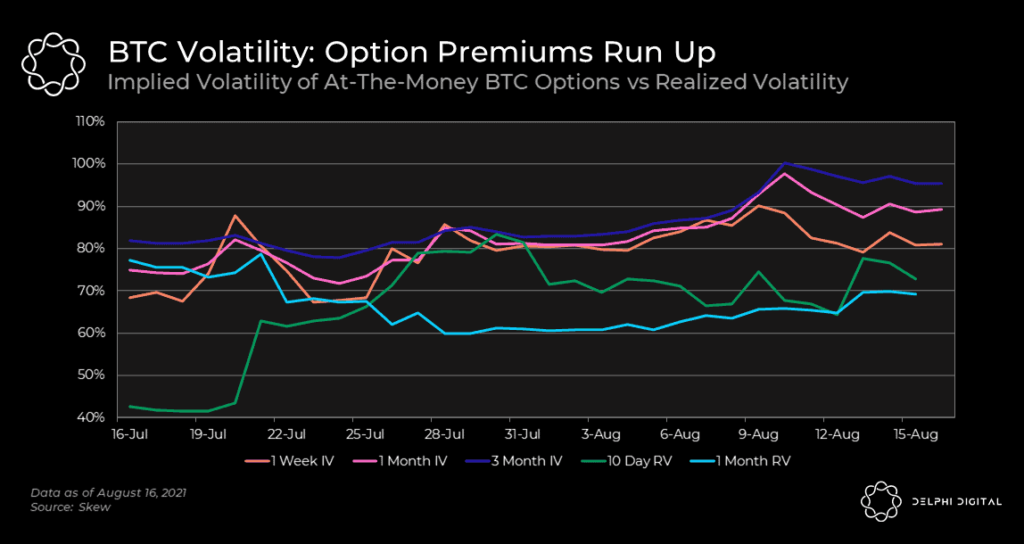 In mid-July, BTC started to trend upwards after a few months of a downtrend and consolidation. This pushed short-term volatility (10 day realized vol) higher, and the options market reflected that data in its pricing of options (IV for 1 week options rose too).
Term structure for BTC options has widened in recent days. A rise in further dated option IVs (1 month, 3 month) was driven by large call purchases earlier this month. Implied vols have cooled off in recent days, with one-week option IVs falling the furthest. If BTC rallies into the end of August, we could see another burst of short-term call purchases, pushing IV up again. But given relatively higher IVs compared to a few weeks ago, this could also be a sign of a near-term pullback.
TLDR: option premiums increased as people bought calls to speculate on the upside, but implied vols increasing significantly could signal the market's expectation of near-term pullback.