zkSync Metrics Soar on ZK-Rollup Narrative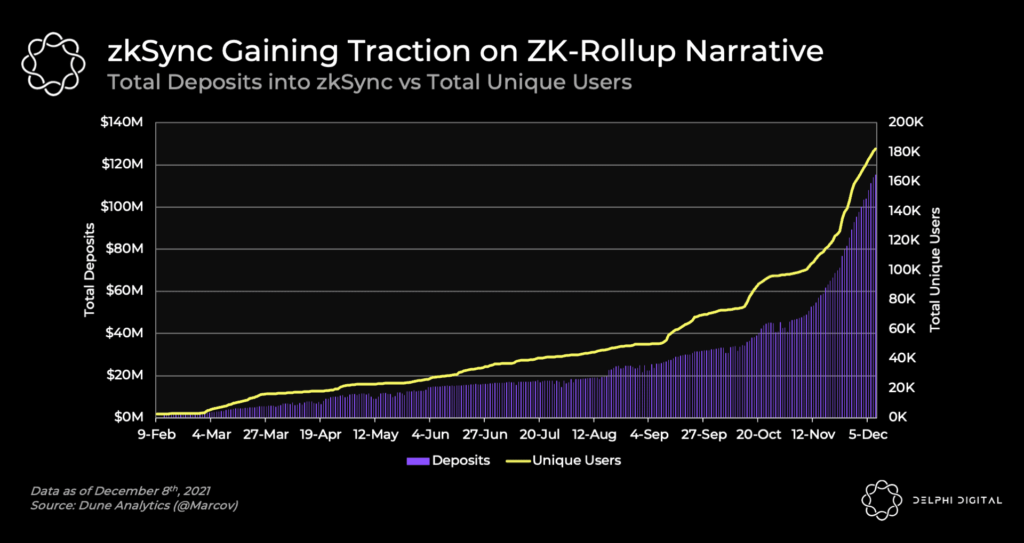 With the ZK-Rollup narrative popping off the past few weeks, we can see that users are moving funds over to ZK-Rollup projects like Loopring and zkSync to test it out.
Since the start of November, unique users grew by ~85k and deposits grew by ~$74.5M, the fastest pace seen yet.
On zkSync, the 2 main live projects now are ZigZag Exchange (Orderbook DEX) and Gitcoin (Funding Platform). According to L2fees, token swaps through ZigZag on zkSync have the lowest fees.