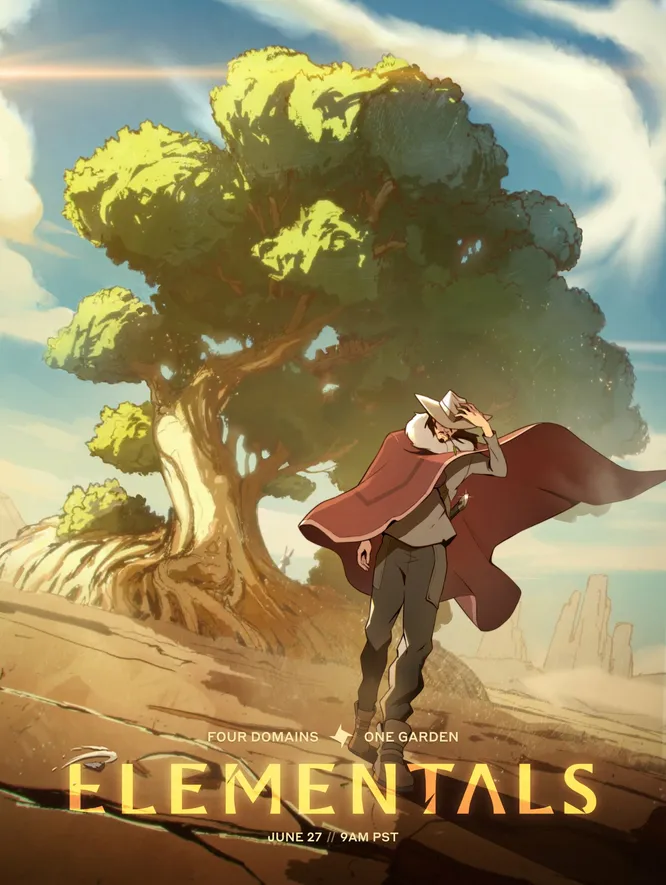 It's going to be a big week for NFTs. Let me tell you why:
Secondary markets for NFTs have been pretty much dead for a while. Organic trading volume and weekly active traders are at their lows for the year. All that's left are Blur farmers slinging NFTs at each other.
But there are two new NFT mints this week that I'm watching closely:
1. Ether
2. Azuki Elementals
Mint #1: Ether
This is an anime-inspired Metaversal brand by @visionofviii & @CValley_. It's been cooking for a long while now and finally launching on 30 June (Friday)
The first phase of the @ether sale is a whitelist mint at 0.35 ETH. 1,700 NFTs are available here. For those whitelisted & willing to lock up the NFT for 10 weeks, it will be free (interesting mechanic)
The 2nd phase is a public mint of 8000 NFTs at 0.65 ETH each
Assuming Ether mints out, that will be >$10M in revenue for the team to build out their vision. IMO that's a sizeable chunk of change in these market conditions. Especially for a newer team without a large pre-existing community.
FYI we covered Ether in our NFT debrief for June: https://members.delphidigital.io/reports/nft-debrief-june-2023
Mint #2: Azuki Elementals
Just announced over the weekend, this new Azuki NFT collection will go on sale on 27 June at 9 am PT. All we know is that it'll probably be linked to an anime series Azuki is creating.
Azuki holders get to mint first, followed by Beanz, and then the public if there are any remaining. It will be sold via a Dutch Auction, starting from 2ETH and dropping to 0.1 ETH over time.
In elementals, there are a total of 20,000 NFTs. 8743 were airdropped to Azuki holders, which means 11,257 will be available for sale.
If Elementals sells out at 2 ETH each before the public mint, that will be a cool $42M for the Azuki team! Crowd-sourced from its community instead of raising funds from VC firms.
That's keeping in the ethos of building a decentralized brand.
IMO it's pretty savvy of the Azuki team to launch this collection at a time when attention and sentiment around Azuki are at a peak. They threw a dope party in Vegas over the weekend, attended by hundreds of community members & NFT folks (see earlier post on "Follow the Rabbit"
I'll be watching how these mints do and if they sell out. It'll be a very important indicator of the market appetite for new NFTs. If they sell out (and at a good final price), it shows that there is still a lot of interested capital in NFTs …just that they are chasing new projects rather than existing ones.
Otherwise, it'd suggest that we're in for a pretty deep bear market.
(NOTE: None of this is financial advice or encouragement to mint any NFTs.)