As we watch the market selloff heading into the weekend, further caution may be warranted. I've been noting the elevated risk of another downward move, and Jason's been warning of another leg lower after the liquidation-driven selloff we saw a couple weeks ago – something he reiterated in a post last week.
"At quick glance, we see several of these "inverse god candles" over the last few years. More specifically, we see 6 of these events taking place. In each of these scenarios, BTC did eventually return and revisit the lows initially set by these liquidation cascades."
We're getting closer to the bottom of that inverse god candle, but absent a major positive catalyst we'll likely continue to see apathetic price action in the direction of BTC's recent trend break. The inability for BTC to hold onto this week's earlier gains following the Grayscale SEC news doesn't exude a lot of optimism at this juncture either.
This latest bout of downside volatility also comes at a time of elevated macro risks. One of the biggest potential headwinds — a revival of USD strength.
My base case has been that we're likely in an environment more akin to 2015-2017. The DXY has been tracking this period closely, including this year's pullback following its >25% surge.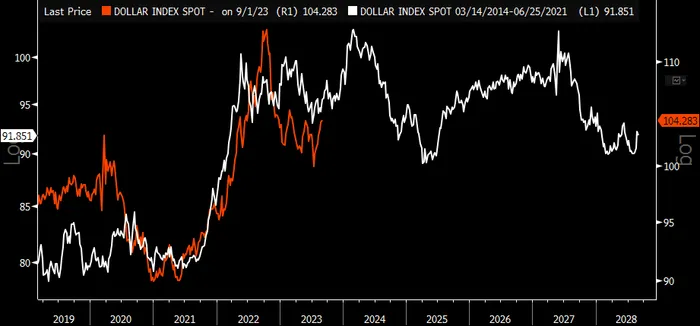 The DXY also appears to have found support in the same range as prior peaks, just like it did in mid-2016 before it rallied for ~7-8 months into early 2017.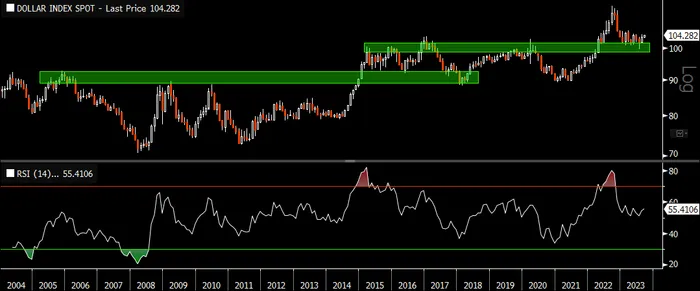 Net speculative positioning shows a similar setup to the trend we saw in mid-2016 too, before the DXY reverted higher. Similarly, net euro longs have reached levels that previously marked local EURUSD peaks.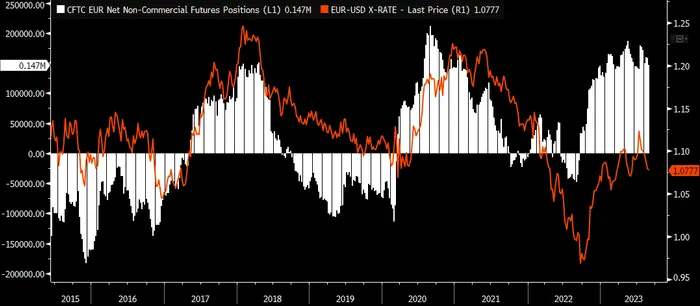 When asked what the biggest risk to the 4-year cycle not lining up this time around, I noted the possibility of a false bottom in the ISM (and a continuation of its downtrend). If this timeline gets extended into Q1 2024, that would give the DXY a window to make another move higher. As we know, this has important implications for us crypto bagholders.
The crypto market hit extreme oversold levels nearly two weeks ago, which is a good reminder that just because prices get oversold, it doesn't mean they can't go lower, as we've seen in the past…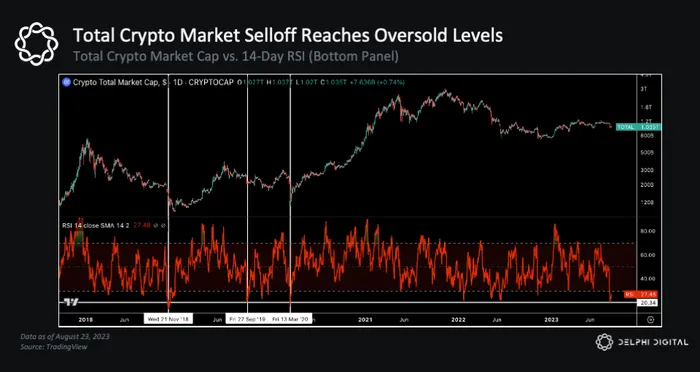 We'll be providing more detail on the likelihood of these risks in next week's Markets Deep Dive, including key charts and trends to keep an eye on as the USD threatens to make a move.