Here are some crypto-security-related incidents and events that occurred last week that I recommend you be aware of.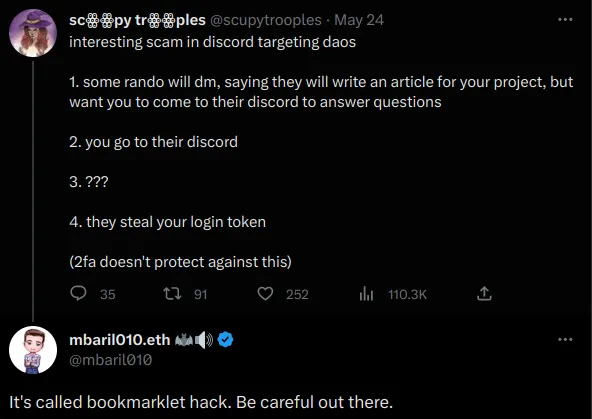 Tayvano_

 on Twitter reports a 'huge' increase in spearphishing attacks. Spear phishing differs from regular phishing attempts in that they target specific individuals and usually leverage publically available information. These attempts seem to take the form of convincing phishing emails or shared documents. Be extremely cautious when opening emails with documents and links.
These are just a few crypto-related security events we have seen this week. Make sure to check in on our Activity Feed each week for updates.