The latest monthly US ISM PMI reading came in lower than expected this morning as growth concerns mount. Last month's reading of 46.3 came in lower than forecasts (47.5) as it fell to its lowest level since May 2020.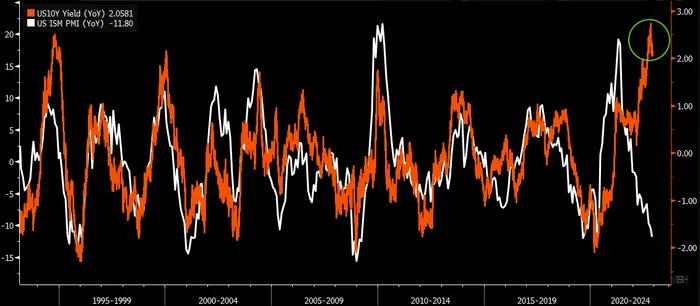 Changes in the US ISM has a very strong correlation with prices across multiple asset classes including stocks, commodities, bonds, and even crypto. We highlighted this last summer.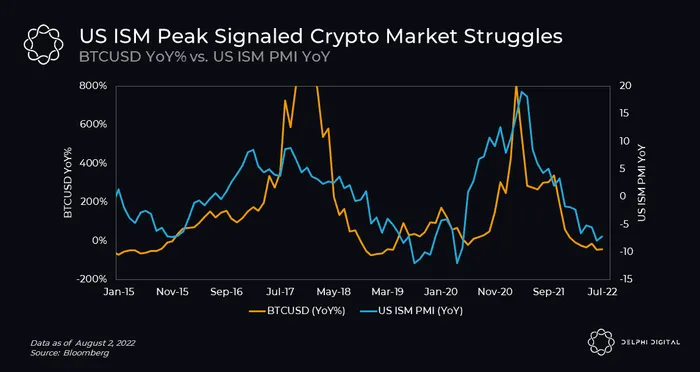 In a weaker growth environment, yields on long-dated Treasuries (like US 10yr yields) tend to fall as bond prices rally. We've seen bond yields fall since early March but the ISM implies a much more drastic decline in yields by this point.