A week and a half ago we highlighted BTCs impressive rally into a key pivotal area located at ~$30K. A bit more specifically, we highlighted a few other dynamics of importance.
The first dynamic was that of the strong impulse move from $28K to $30K leaving behind large price inefficiencies, specifically in the regions of $29.5K and $28.5K, seen in the below screenshot from the April 14th Alpha Feed post.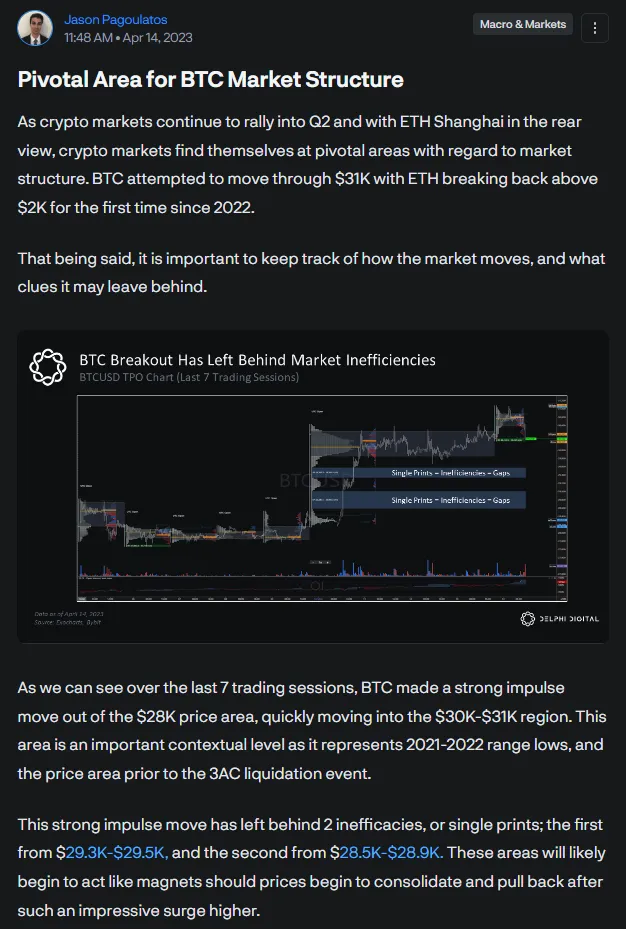 The second dynamic was overly eager (read this as absolutely degenerate) ByBit perpetual futures trading activity.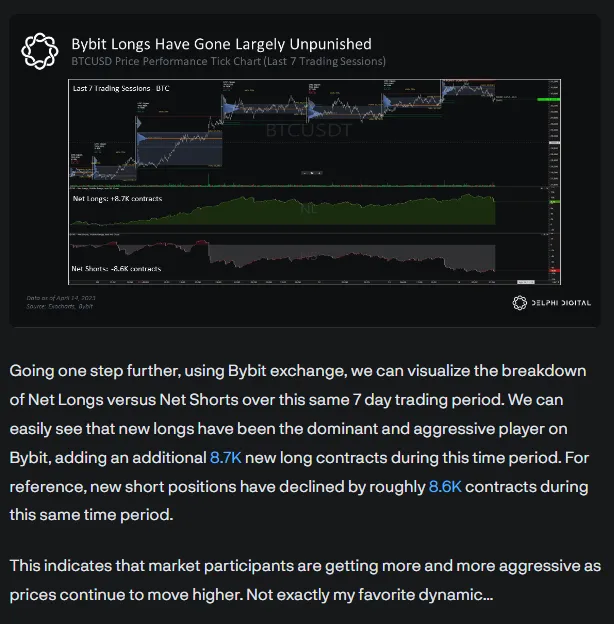 In fact, we saw a very clear positioning dynamic; new longs buying into these extremes as any remaining shorts from prior levels close out. As stated last week, this is certainly not my favorite dynamic to see for bulls…
So where do we find ourselves today?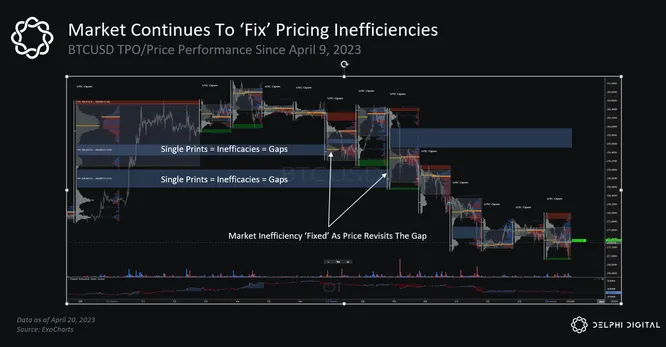 Right on queue, BTC has rejected from the key pivotal area at $30K. In true crypto fashion, BTC has retraced the entire move from $28K to $30K, while filling out all the prior pricing inefficiencies on the way.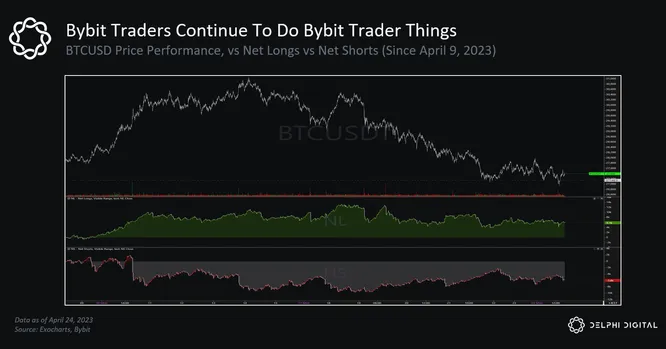 We have also seen some of the overly eager Bybit long's from last week begin to close out their positions as price has moved against them. Maybe not as much as you would expect though as Bybit longs continues to be stubborn.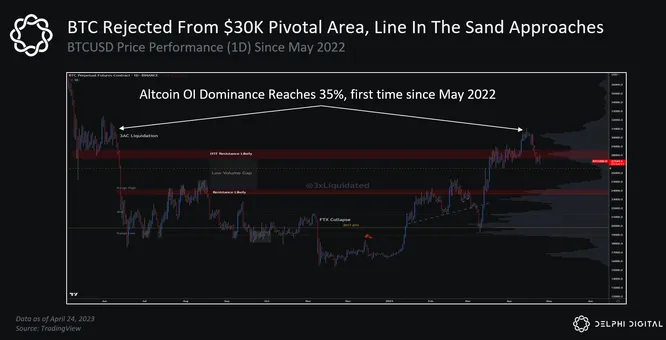 BTC now finds itself trading below higher timeframe resistance areas, and continues creeping closer to what appears to be a clear line in the sand at $26.5-$27K.
Combining these types of market structure analysis with other forms of market analysis (such as the OI Dominance analysis from last week) can help keep us out of trouble.