In the above short tweet thread from August 4th, I noted that "while there is very encouraging on chain/crypto native activity occurring within the space, there is also some short term caution warranted." The referenced alpha feed post can be found here, 'Market Outlook – Week of 7.31.2023'.
I believe short to medium term caution is still very much warranted.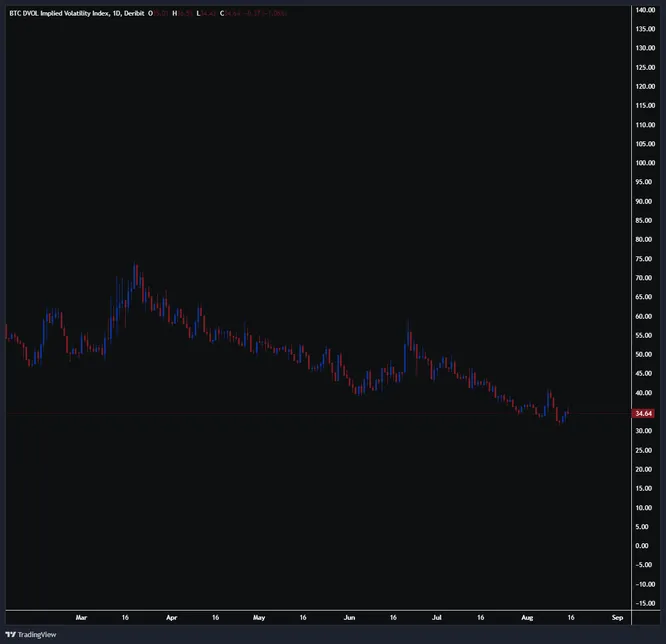 It has truly been an apathetic market environment, and one that very few should be trading. This can be best visualized when looking at BTC volatility. Down only.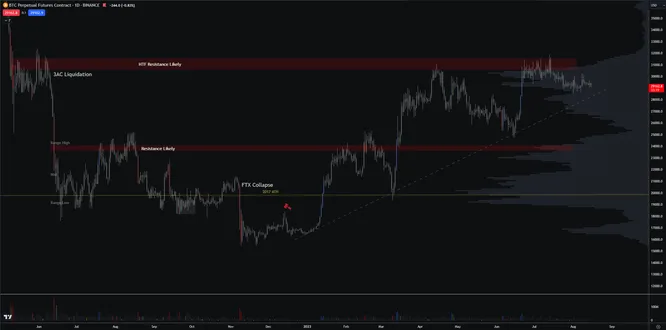 Year to date, crypto markets have experienced several fantastic catalysts from BTC Spot ETF applications to SEC facing troubles in court; regulatory clarity is coming. And yet, BTC cannot seem to catch a renewed bid to move higher. As is stands, it looks as though a few of these positive catalysts will likely come to pass and find resolution sometime in early 2024.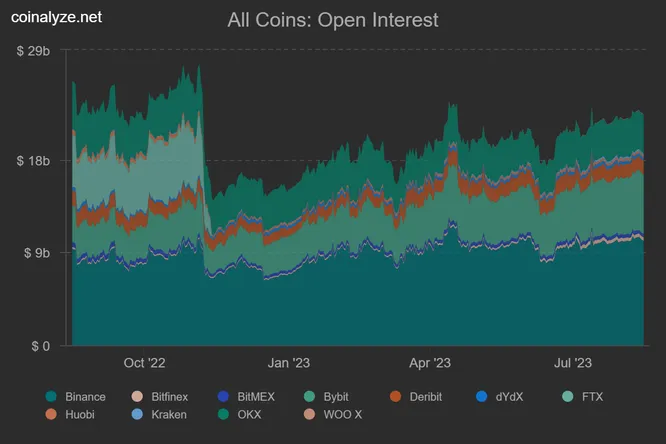 While everyone on Twitter is now saying that a delay was always the most likely outcome, positioning may tell a different story (I also have the receipts, many people were very bullish on an early timeline).
This can be seen with all coin open interest reaching its highest levels since the FTX collapse, increasing ~25% in the last 2 months (similar timing to spot ETF news). Perhaps the reality of a longer timeframe than initially expected has begun to set in for participants who may have jumped the gun over the last few months?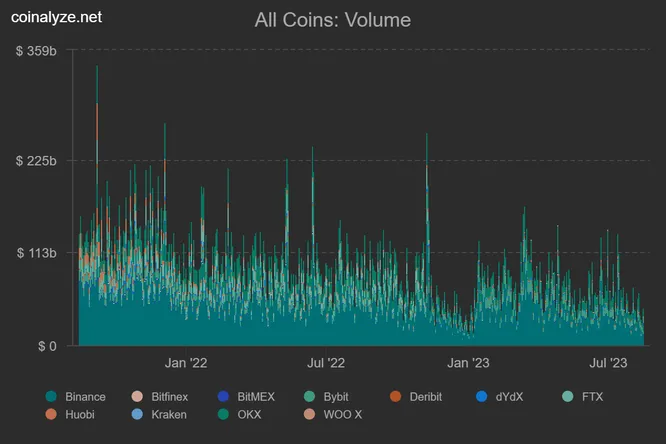 All coin trading volumes continue to decline, indicating a lack of renewed interest from external capital (both institutional and retail).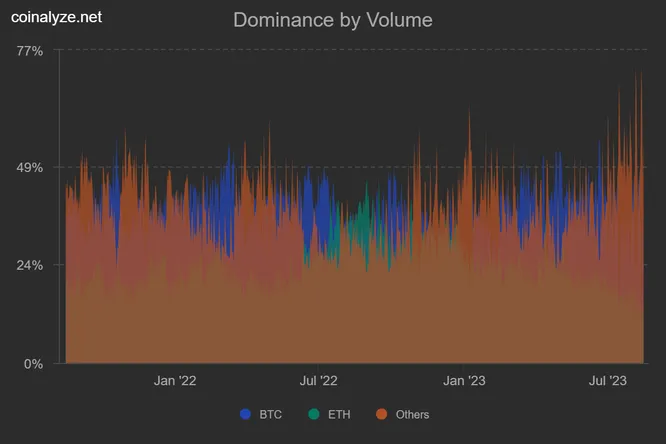 When looking at the breakdown of trading volumes over this time period, we can see a clear shift from BTC dominated volumes towards altcoin dominated trading volumes. Typically this can be described as market participants moving further along the risk curve in search of returns.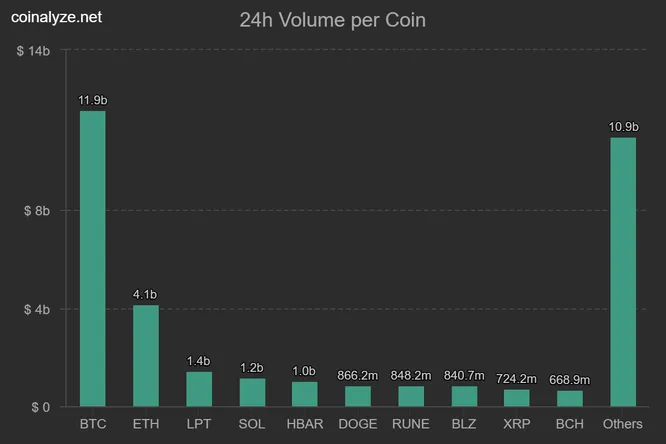 This is further corroborated when looking at 24H volumes per coin. Altcoins are doing as much volume as BTC (not a dynamic you typically see).
My thesis is simple: short to medium term caution. dips are for buying
Overall crypto market probably got over-excited and over-exposed on the back of many of these excellent medium-longer term catalysts.

We see evidence of this in overall trading volumes and open interest positioning over the last few months

Trading volume breakdowns shows increasing risk taking behavior as altcoin volume dominance reaches the highest level in over a year., with 24H altcoin trading volumes rivaling BTC. Crypto markets are tired, and searching for any additional beta in the near term.

Equity markets are at key overhead levels (referring back to initial tweet and video). Given this, the shorter term outlook may be a bit tough.

Longer term outlook remains extremely constructive